Yik Yak Yuck: teens go too far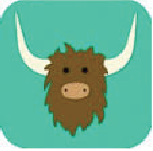 by David Ehrenthal
People have the world at their fingertips with a tap on a screen. The first amendment states that citizens have the right to freedom of speech, but with the app Yik Yak, some students and teachers are wondering: how far is too far?
Only on the market for less than a year, Yik Yak has made posting anonymous comments easy and carefree for its users. The app gives users, specifically ages 17 and older, a place to go after school to see local gossip and vent without censorship. Yik Yak requires a cell phone's location setting to be enabled, so users can connect with each other on a local level. Regardless of the intended purpose of the app, users are able to anonymously bully one another without any repercussions.
Yik Yak is simular to Ask.fm, another anonymous forum criticized by the public, giving the users the power to say whatever they want without leaving their names. This creates an uncomfortable atmosphere in which Yik Yak gives access to an anonymous portal for anyone with opposable thumbs.
Fox News reported that across the country, universities have begun to block the app from their locations, alongside 130,000 middle schools and high schools. The attempt to obliterate the app began after reports of threatening messages came to light.
In Yik Yak, "Upping" a post is the same as liking it and "Downing" a post is comparable to disliking it. Unlike many social media sites, Yik Yak allows users to dislike a post.
On Oct. 8th, 2014, a high school in Brentwood, California had a user who threatened that if he received "1,000 Ups," he would "Sandy Hook the school", referring to the 2012 Sandy Hook Elementary school massacre in Newtown, Connecticut. Officials continue to investigate the threat, and they are certain that someone in the Brentwood area posted it.
When asked how kids can stay safe on Yik Yak, Catherine Hoffman, guidance counselor and former English teacher, said, "[Students] can stay safe if they only post things their mom, grandma, or teacher would be okay with. If it's embarrassing, it shouldn't be out there."
Yik Yak is seen by many as just another form of cyberbullying. Students and parents across the nation are working towards the common goal of containing Yik Yak and the dangers that it entails. For those who stay on Yik Yak, be alert to any threatening messages and be sure not to give out any personal information.