Grappling in Garwood: An Inside Look at the Renzo Gracie Jiu-Jitsu Academy
The world of martial arts is not only about self defense, it's a world of mind, body and soul. It's a way of life lived and loved by so many. The dynamic duo Carlos and Zanete Oliveira are both trained in Jiu-Jitsu and own Renzo Gracie Jiu-Jitsu Academy of Garwood. They came to the United States in 2012 from Rio de Janeiro with their family. In 2013, in Cranford, NJ, Team Bronco was born. After leaving Cranford, they came "rolling" through Garwood, NJ and laid their mats down in 2016.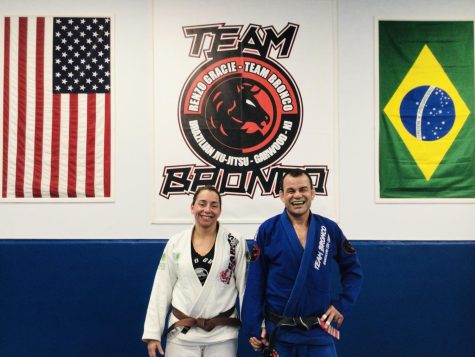 What started out with a handful of students and a few classes has now grown to 100+ students, and they now have all different classes to offer everyone. I had the opportunity to sit down with both Carlos and Zanete to talk with them about their journey of Jiu-Jitsu.
"My husband just got promoted to a black belt and he was going to teach Jiu-Jitsu in Abu Dhabi, so he told me that if you start learning, you may be able to get a job once you move with me," Zanete Oliveira said. "I started to learn Jiu-Jitsu and after the first class, I just fell in love." 
When asked about his journey to Jiu-Jitsu, Carlos said that he started out with Karate but he found it to be boring.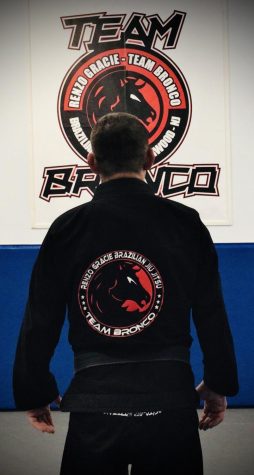 "We have to train Jiu-Jitsu little boy," Gracie said.
"My mom put me into Karate at six years old. I tried it for a few months, but it was the same thing every day," Carlos Oliveira said.
Soon after that, Carlos left Karate and started to play soccer. Being a skinny kid in Brazil weighing about 155 to 160 lbs, he decided that he needed to learn self-defense skills, and this was when he met Renzo Gracie when he was 11 years old.
24 years later, they were both surprised to cross paths with each other. Carlos was now a black belt and teaching at Jiu-Jitsu schools in Abu Dhabi. Carlos was shocked that Gracie had remembered him and their conversation from when he was 11 years old. 
"Renzo's mind is like an elephant; he never forgets his words," Carlos Oliveira said. "[Renzo is more than just a friend], he's a brother to me and we talk every week." 
The passion and bond between Carlos and Gracie speaks volumes.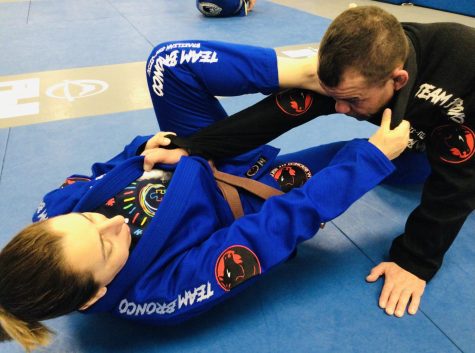 "Renzo is my godfather in America," Carlos said. "He's the guy that will help everyone."
Both Carlos and Zanete have been training for many years. Zanete has been training 14 years and is a brown belt, and Carlos has been training for 26 years and is a black belt. People always say that being a white belt is the hardest. Even though you get a white belt when you join, it is the hardest because it's about showing up and being committed to the mat–and the lifestyle that will change you forever. 
Some people believe that women in martial arts feel the need to prove themselves. Zanete Oliveira agrees to a certain extent. 
"Now we have a very good crew here training with us," Zanete Oliveira said. They are all very respectful and they all help each other. You see higher belts teaching lower belts, adults teaching kids and men teaching women. But the beginning was hard because when we first started, we had a few students (all men). I was the only female training and they weren't used to touching a woman's body in a Gi uniform; that was kind of hard for them. But once I showed them that I knew what I was doing, they started respecting me, and even now, they ask me to teach positions."
I asked Zanete and Carlos if they found it challenging to work together, train together and be married. Surprisingly, they both agreed that they didn't find it to be challenging. They each have their own strengths that they bring to the academy and to the mat.
"It's a win-win situation and it's a good team," Zanette Oliveira said.
Carlos and Zanete bring two different techniques to the mat.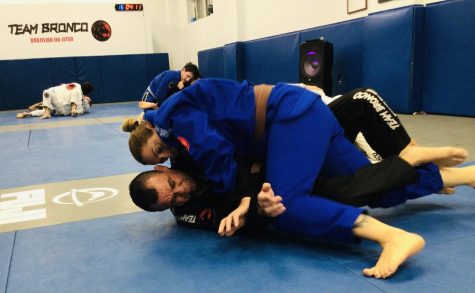 "Carlos teaches you to not overthink so much. If you are constantly worrying about what to do here or there, you won't allow yourself to absorb the technique," Jamie Cunha, a Team Bronco student said.
"The way Zanete teaches is definitely to relax and to be more playful," Cunha said. "She brings an energy.  Because everybody's rolling, training and it's intense and she comes in and lightens everything up and makes it again more playful, more family oriented, more brothers and brothers and sisters and sisters." 
Many people believe that Jiu-Jitsu is just about learning how to fight, but it is way more than that. There are many benefits that come with being a martial artist and having the background of Jiu-Jitsu. 
"Jiu-Jitsu is self defense, but it also teaches you how to save a lot of lives and also avoid fights," Carlos Oliveira said. "Self defense is not only physical– it's mental, it teaches you discipline, how to control yourself and how to control your emotions." 
After talking with other martial artists, they all agree that it's a way of life. 
"It's a family and there is no other martial art like Jiu-Jitsu," Carlos Oliveira said. "It's impossible to describe it in words. It's a feeling and we know each other." 
Team Bronco has a student that travels 1hr 20 mins to class and they know what they get from being at the academy.  
Team Bronco's students feel similarly. Jamie Cunha feels that no matter what situation he is in, it's not as difficult as Jiu-Jitsu.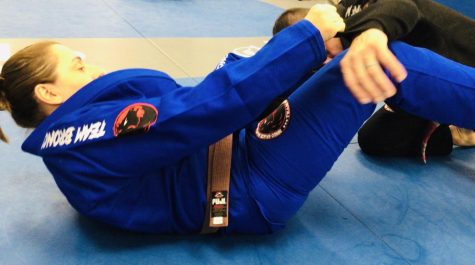 Zanete Oliveira also feels that Jiu-Jitsu is life-changing.
"Jiu-Jitsu has proven to change the lives of so many people in so many good ways," Zanete Oliveira said. "Because it's not only about coming here and learning a technique and choking each other and making somebody tap or count how many times you won a match on the mats during class."
I learned very quickly that Team Bronco is a family and that Jiu-Jitsu is mainly about being humble and learning as much as you can and working as hard as you can.
"Jiu-Jitsu is for everyone; it's for everyone because it's a technique." Carlos Oliveira said. 
Someone who is very dear to me and who I look up to is heavily involved in the martial arts world and trains Jiu-Jitsu. For the past few years, he spoke to me about joining Jiu-Jitsu. Even though I was very nervous the first day, it turned out to be the best decision of my life. It has brought confidence, strength, a healthier lifestyle and has given me an extended family. Joining Team Bronco made all of these things possible. Professor Carlos and Zanete have dedicated their time and knowledge to me as they do with all of their students. I am so grateful and appreciative to have such a powerhouse duo to train under. As for the rest of Team Bronco at Renzo Gracie Garwood Academy, there are no other words to describe them other than "family."
"In Jiu-Jitsu, you never lose–you either win or you learn." Zanete Oliveira said.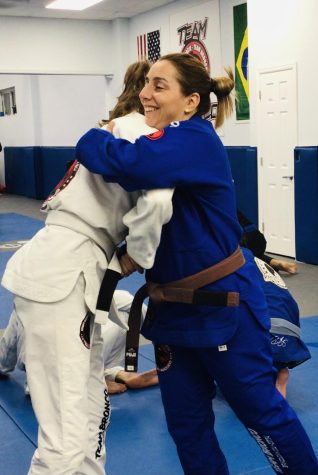 Sometimes, people are afraid to take Jiu-Jitsu classes. Maybe it's because they're afraid of their size, maybe they think they are too shy, not strong enough or that they just can't do it. If there is one thing that I have learned, it is that the hardest part is showing up the first time. After that, you will have no regrets. 
Who wouldn't want to be a part of a world-wide family by being a part of a Renzo Gracie Jiu-Jitsu Academy? Especially when it's Team Bronco of Garwood! So, what are you waiting for? Join Team Bronco now. I promise, it will change your life forever. 
The Renzo Gracie Jiu-Jitsu Academy is located at 155 South Ave, Garwood, NJ 07027.
Leave a Comment
About the Contributor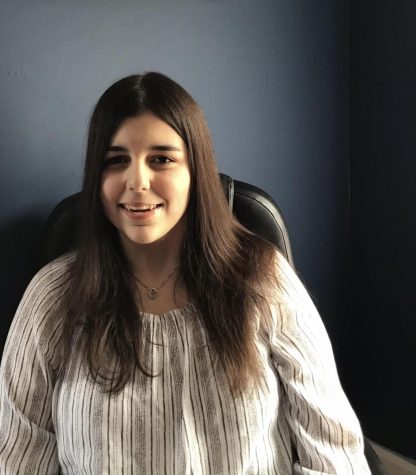 Sophia Lottmann, Staff Writer
Sophia is a Senior at SPFHS and a staff writer for The Fanscotian. This is her third year writing for The Fanscotian. She is very passionate about music...