Thrill and Suspense: American Horror Story Returns with it's 11th Season
Season 11 of American Horror Story, produced by Ryan Murphy, was released on Oct. 19th. AHS: NYC is the title given to this new season which has many new and returning characters, intriguing plots and suspenseful conflicts.
It's been a year since AHS: Double Feature, the 10th season released, and the thrill is back. The trailer for this season presents that this is the "deadliest year" and "a season like no other." Actress Sarah Paulson, one of the icons of the franchise, will not be in the new season which was a big letdown for many fans of the series. Paulson skipped AHS: 1984, the 9th season of the show, but returned for Double Feature for her potential last season. After being in 95 episodes and starring in most of the seasons, fans were sad to see her go.
Returning actress Billie Lourd, another fan favorite, is in the 11th season. Many may know Lourd as Winter in Cult,  Mallory in Apocalypse or Montana in 1984. In the new season, Lourd is playing a character named Hannah Wells, who is a doctor and biologist studying the epidemic of murders targeting the LGBTQ community.
AHS: NYC takes place in New York City, in the early 1980s. The season centers around a serial killer who is targeting members of the LGBTQ community. Like all other seasons, NYC has mysterious elements to it which creates a lot of suspense for viewers.
Episodes are being released weekly. The first episode, "Somethings Coming,"  contains mysterious disappearances and deaths throughout the city. Hannah makes a scary discovery that the deaths are related and she uncovers more about the killings.
"Thank You for Your Service," the second episode of the season, followed the main characters on their track to try and uncover the identity of the serial killer. Some were disappointed that the starting episodes left out 

gore components compared to the other seasons. In previous seasons, viewers encountered exaggerated death scenes, whereas this time around, the murders are short and to the point.
There are a total of 10 episodes and the final episodes will be viewable on November 16. This season is not one to miss and can be watched on Hulu and FX.
Leave a Comment
About the Contributor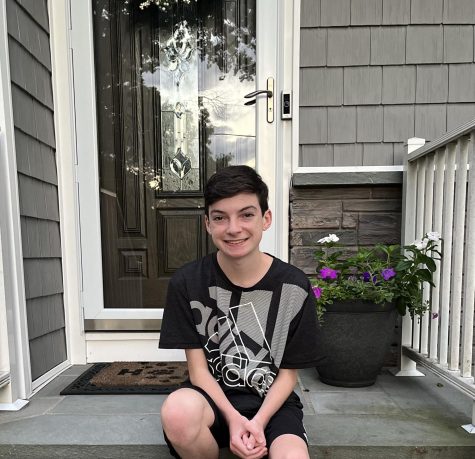 Chris Murphy, Staff Writer
Chris Murphy is a sophomore at SPFHS. Chris loves to hangout with friends and family. In his free time he enjoys watching TV shows and movies. He also...