'Olivia Rodrigo, driving home 2 u': how SOUR came to be one of the greatest albums of 2021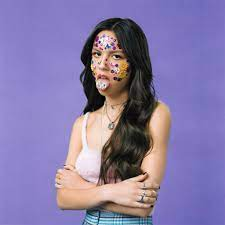 It all started with the songs she wrote on her bedroom floor in the middle of quarantine. Being overwhelmed with the feelings of teenage heartbreak, 19-year-old Olivia Rodrigo embarked on her own journey of finding herself through the art of songwriting.
Within the past year, Rodrigo has become the pop artist of our generation with the release of her debut album, SOUR, in May 2021. But what no one expected, not even Rodrigo herself, was that her debut single, 'drivers license', would break records and attract thousands of fans overnight.
Rodrigo wrote on Instagram, "happy first birthday to the little song that changed my whole life," exactly a year after her initial release of 'drivers license' on January 8, 2021.
Now, Rodrigo looks back on her recent successes and the long process of writing her debut album with a new Disney+ documentary titled "Olivia Rodrigo: driving home 2 u – a SOUR film." In just an hour and 16 minutes, she leads the audience on her nostalgic road trip from Salt Lake City, Utah, to Los Angeles, California, and breaks down SOUR song by song.
The documentary, displaying a vintage look, starts with the brief backstory of the first song she ever wrote for the album, which was 'happier.' Rodrigo also shared how her producer, Dan Nigro, reached out to her on social media in hopes of being able to work with her.
Along with each reflection of her songs, Rodrigo gives the audience exactly what they wanted – a performance of every song on the album, but with an incredible twist. All of the songs have new arrangements and captivate fans with both her stunning vocals and the beautiful instruments behind them.
Although "Good 4 U" has a generally upbeat feel to it, in the documentary, she allows more emotion to guide the song instead. In the depths of the Red Rock Canyon State Park, her vocals are joined by the sound of violins and other string instruments.
"Driving home 2 u" also provides us with a chance to see some behind the scenes of her in the studio with Nigro. Near the end of the documentary, she shares how she wanted one more happy song to be on the tracklist, and after playing around with some sounds, she was able to create the angsty album opener, "brutal."
To end the album, Rodrigo decided on a much lighter and hopeful song, 'hope ur ok', which she performs on a beach in Malibu, California, at sunset.
So far, Rodrigo has never failed to amaze her fans with all of her brilliant work as a songwriter and has them all waiting for her first-ever tour for SOUR, which will begin on April 5, 2022.
Above all, Rodrigo leaves us anticipating what surprises are in store for us for many months to come.