Scotch Plains Takes On Think Purple Week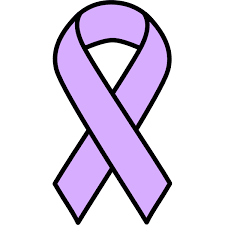 The 35th-annual Think Purple week is here, reminding students to abstain from partaking in illegal substances. It is also a week where the Scotch Plains-Fanwood community takes a moment to remember those lives that have been negatively impacted by the use of drugs and alcohol. 
Think Purple Week began in 1987 and was inspired by the "Hands Across America" movement. Where all community members of Scotch Plains-Fanwood held a Purple ribbon to stay connected. 
The color purple and other purple items are given to students during the week for various activities and reminders. 
Along with that students complete various activities relating to community support and making smart decisions. 
Kelly Robertson of the Special Education Department gave detailed explanations of  these actives: 
"During the week at the elementary level, the students are able to decorate [paper cutouts] that resemble themselves. Those are displayed all over the building. In grades one through four, we also have students work on a writing activity with purple hearts and then those will be given to seniors [at SPFHS]. The cards are usually given out around prom weekend, just as reminder at that time of year that the community is there to support seniors and hoping that everyone makes healthy choices."
"We also have activities where the freshmen this year in their English classes are writing purple postcards, it's words of encouragement, messages about what to expect when kids get to high school and those will be distributed to the eighth graders at Nettingham and Terrill on their recognition night."
Happy Think Purple Week!  Be sure to make smart decisions.