Calling All The Single Ladies (and Gentlemen) 
Editor's Note: This article was written prior to the start of the Valentine's Day season. 
Valentine's Day is a holiday that people either love or hate. And yes, it can be filled with joy, romance, excitement and more. If you're single, recently going through a breakup or in the failed talking stage, this holiday can be lonely and depressing. 
What do I think about Valentine's Day? Where do I even begin? 
Valentine's Day is a holiday to spend with either your significant other, friends and even family. In my high school career, I have only been single for one of four Valentine's Day holidays. News flash; that's this 2022 Valentine's Day. Coming out of a relationship is never easy, especially when you date for so long. This is what I'm currently experiencing.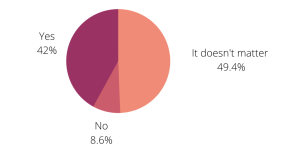 Even though this is my first Valentine's Day alone, I have never been more excited. You might be thinking: why would I want to have Valentine's Day as my favorite holiday, compared to all the other holidays?
For Valentine's day most single people think they would have to spend it alone, because they have no significant other. But riddle me this: why wouldn't you want to surround yourself with at least friends, so you don't feel lonely? 
I would much rather spend Valentine's day with my best friends than accept the fact that I don't have anyone to spend the day with romantically. 
So what am I doing to occupy myself on Valentine's Day to make sure I don't feel extra depressed and alone? 
The solution I came up with is pretty awesome. 
I am hosting a Galentine's day get together with some of my friends. Galentine's day is basically just Valentines Day, but replace Val with Gal because it's with your girl friends. Spending Valentine's Day with your girl friends is the way to go for so many reasons. 
After I had all my friends spend time with me for Valentine's Day, it really put in perspective that I am not alone. Yes, it stinks looking at all the couples at our school posting on social media for Valentine's Day, but that couldn't ruin the fact that I had an amazing first Valentine's Day alone. 
Now you all know how I feel about Valentine's Day, but what about the rest of the school? 
SPFHS seniors Amanda Hill, Sofia Ciullo and Victoria Solsky gave their perspective on what Valentine's Day is like for them and how they would want to spend it. 
"I would like to make time for both my significant other and my friends. Both would be equally important in my life. I think it's important to make time for both," Hill said. 
"I wouldn't mind being alone on Valentine's Day, but I do enjoy getting together with my friends and just celebrating with each other," Solsky said. 
"I like celebrating Valentine's with my friends. I think it is nice to prioritize the day of the year to love. I find it is less about romantic relationships and more reminding the people you love that you love them," Ciullo said.
I also sent a survey out which has 326 responses, asking several questions relating to this upcoming 2022 Valentine's Day. 
In a recent Valentine's Day survey with 326 respondents, in which SPFHS students were asked whether they liked Valentine's Day,  49.4%  of students said, "It doesn't really matter to me," 8.6% said "No" and 42% said "Yes."

In the same survey, when asked whether students were spending Valentine's Day alone or with others,  a total of 68.1% said "alone," 16.6 % said "with someone" and 15.3 % said "it's complicated." 
Reflecting on this overall journey of sending out surveys, interviewing friends and taking the time for myself, this Valentine's Day season really has shown me the importance of how I am not alone. Even when it feels like it, I know that my friends and family will always be by my side.