Arriving On Time: Big Quantities and Patience, How Junior Kyle Ventura Broke Into The Shoe Game
Kyle Ventura didn't know what he was doing. Making connections was difficult and he was only a freshman. Then, he found it. 
The key was: big quantities. 
Ventura receives an average of 100-300 packages on business days, with some shipments reaching up to 700 depending on the day. 
"
If you do things right and meet the right people, success will come. I learned that it just takes time."
— Kyle Ventura
"I wholesale sneakers so I'm selling in quantities — big quantities — to not just single customers but to bulk buyers," Ventura told The Fanscotian. 
Over the next few years, the junior's business expanded in epic proportions. A few pairs of shoes resold locally turned into wholesaling operations spanning across the tri-state area and even China. 
"On an average workday, I have a couple people come over to help me unload a few hundred packages from a FedEx or UPS truck," Ventura said. "Then, we have to sort them in piles by name or model."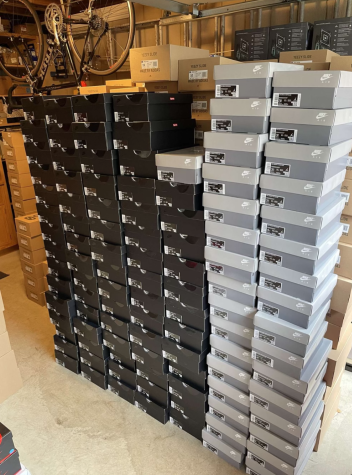 This process is followed by unboxing the shoes and listing them on various platforms with information like quantity, size and model. A bulk-buyer will reach out and a deal will be finalized. 
Ventura has completed business with a wide variety of people — ranging from small exchanges with locals all the way to celebrities and athletes like New York Jets players — as well as over 50 stores in the tri-state area.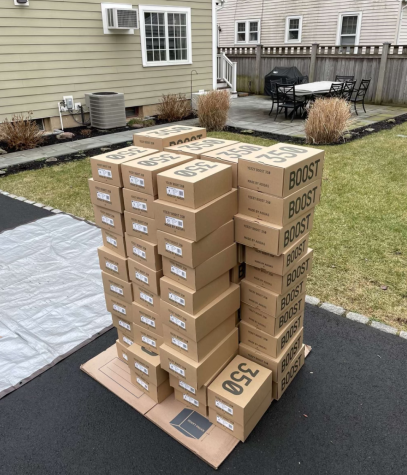 "[My business] is a very good stream of income and it's cool to be able to sell to high-profile people," Ventura said. "I occasionally meet these big bulk buyers that can take in hundreds of sneakers at a time, which is awesome." 
Managing a business in the sneaker trade is complex and time-consuming, making Ventura's commitment extremely impressive, especially considering he is a junior in high school. While his business has boomed in the past few years, Ventura is not done. He keeps his eyes on the prize: his aspirations for the future. 
"In five or ten years, I see myself owning a huge sneaker shop or a crazy big warehouse wholesaling kicks," Ventura said. "If [the business] grows enough, I hope to have someone else running my sneaker business so I can focus on other things like real estate but still profit from it." 
Even with the rapid growth of his business, Ventura has been able to learn valuable lessons about patience.
 "If you do things right and meet the right people, success will come." Ventura said. "I learned that it just takes time."