Boys Lacrosse: Raiders Advance to State Semifinals Beating Princeton 17-10
The Raiders boys lacrosse team certainly made it easy on Raider Nation on Thursday. 
Wasting no time, the Raiders scored eight goals in the first quarter — four by junior attackman and Merrimack commit Mikey Kloepfer — building a comfortable lead they would never relinquish. 
The Raiders beat the Princeton Tigers 17-10 in the NJSIAA North Group 3 Quarterfinals on June 3. They were led by strong performances from Kloepfer and junior attackman Jake Monroy, who also scored four goals. The Raiders carry this momentum into Saturday's matchup with second-seeded Chatham in the state semifinals. 
"We came out hot that first quarter and we were up 8-2 to finish the quarter and that set the tone for the rest of the game," head coach Nick Miceli said.  "Give Princeton a lot of credit — those guys fought back and got within a couple goals. Their offense was very very good as a collective unit but I thought we always answered back with a couple more goals to stretch out the lead." 
Despite their electric offensive performance, the Raiders did have some mental lapses defensively, which Miceli believes is something that must be eliminated if the Raiders are to beat Chatham — one of the premier programs in the state. Similarly to the county semifinal game against Westfield, the Raiders came out flat to open the third quarter surrendering three quick goals before adding three of their own to regain control of the game. 
"I think if we put together a complete game like we did in that first quarter — I felt like we had a really good first quarter and then the second quarter wasn't too great, the second half was good — we [just] have to play a complete game," Miceli said. 
This is the Raiders' third state semifinal appearance under Miceli as they hope to reach the state finals for the first time in program history. 
"Once we really get hot, it's hard to stop us," Monroy said. "We were really working the offense out today and I think offensively we just have to play our game and if we come out with four good quarters, we'll win the game."
About the Writer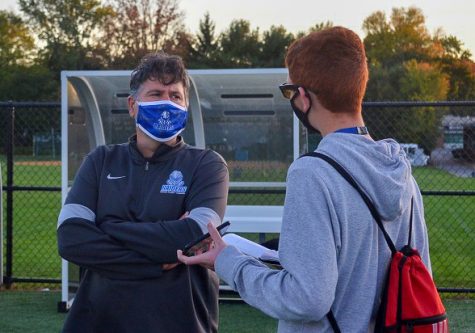 Matthew Levine, Editor in Chief
Fanscotian Editor-in-Chief Matt Levine is a senior at SPFHS who also writes for TAPinto and has a podcast called The Matt Levine My Generation podcast...