SPFHS boys tennis team takes on counties
In a year of uncertainty, the Varsity boys tennis team was able to compete at a high level during counties as they ranked fifth overall. On April 27 and 28 the team arrived at the courts in Plainfield. Among the winners at county's , juniors Joshua Gabbai and Brandon Melnitsky finished third in second doubles. 
"My favorite memory was probably in my final game where I destroyed in the first set," Gabbai said. "But then lost in the second, sending me to a third set to decide my final rank in counties."
On Tuesday morning, each team member played in their first match to determine if they would be playing again the next day. Many of the members were successful in winning their first match.
"It was a relief knowing that I would be playing three more matches," junior Tyler Sinetar said. "The first match is very stressful because if you lose, you're done. It was like a weight being lifted off my shoulders." 
The single players were junior Jacob Kanterman playing first singles, Sinetar competing at second singles and junior Victor Zhang at third singles. The doubles players were seniors Ben  Krauss and Rohan Shah at first and Gabbai and Melnitsky at second. 
"I had a good time playing, however the most enjoyable part was cheering for my teammates," Sinetar said. "The third place game that second doubles played in was awesome to watch as they won an exciting third set."
Overall, SPFHS managed to get themselves to fifth place by the end of the tournament. Now the boys gear up for the second half of their season.
About the Writer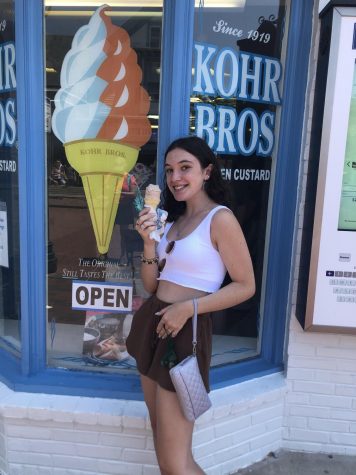 Charlotte Pollack, Feature Editor
Charlotte Pollack is a Senior on the Fanscotian staff. She is the editor for the feature section and the social media manager. She often goes by the nickname...