Marching band returns for a Spring season
"Marching band on its own is a great place to bond and create friendships with those who enjoy music," junior Lucas Vega said, "Bringing it back has definitely allowed for those bonds to be reinforced again and overall create a large boost in morale."
After suffering the loss of having the fall season canceled and having to watch other school activities continue, the Scotch Plains-Fanwood High School marching band is finally getting their turn at a COVID season. 
Like many other school-related activities, they will have a shortened season, with performances and competitions cut down and condensing the show's length from 8-10 minutes to 3-5 minutes. There will also be many COVID guidelines put into place that enforce social distancing. 
Many members of the band were sad to see the fall season canceled, especially the seniors. However, a whole new level of excitement is brought up with this new announcement. 
"I am most excited about the sense of family that comes from being in an activity like marching band," senior Brandon Greenberg said. "Everyone gives it our all and we give our blood, sweat and tears to this activity. To be able to do anything in a global pandemic is an amazing opportunity that everyone is excited about."
Marching band provides such a sense of community to all those a part of it. Being back in that group provides so many students with a sense of comfort and reminds them of what teamwork is like.
"For me, as someone who is going into music, the high school music department has been the foundation for what I want to do for the rest of my life," Greenberg said. "Marching band was my first, most memorable, experience in the music department. So, to be able to go out there and do what I love one last time has me really excited and grateful."
About the Writer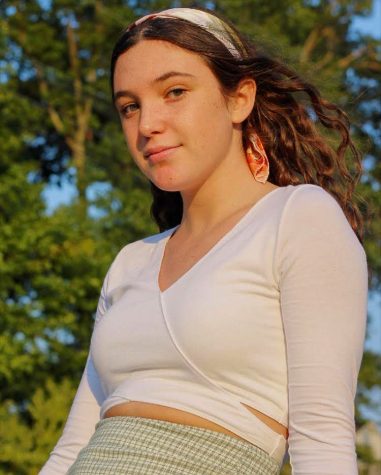 Charlotte Pollack, Entertainment Editor
Charlotte Pollack is a junior at SPFHS and the Entertainment Editor for The Fanscotian. She tends to go by her nickname, Charlie.