Kim Potter charged with second degree manslaughter for killing Daunte Wright
On Sunday, April 11, 2020, a 20-year-old black man Daunte Wright was shot by a Minnesota police officer (Kim Potter) at a traffic stop.  Potter allegedly intended to tase him, but instead fired her gun. He died from that gunshot wound in his chest the next evening. This has sparked another wave of Black Lives Matter protests.
Wright was originally stopped for an expired car registration, and arrested for an outstanding warrant after he missed a court appearance. While officers tried to detain him, he stepped back into his car, leading to a brief struggle. This is when Kim Potter from another car repeatedly stated that she was going to tase him, but then fired the shot. 
 Kim Potter and the police chief Tim Gannon resigned on Tuesday, April 13, 2020.  Potter also faces a charge for second degree manslaughter. Her first court appearance was on Thursday, April 15 2021. 
This killing is especially notable considering the trial of former Minneapolis police officer Derek Chauvin, the man who killed George Floyd by kneeling on his neck in May 2020, is proceeding this week. Public opinion about police brutality has been prominent across the nation, but specifically in this region the situation has been tense. 
"I think that the policing system in America needs extreme reforms," senior Mae Merkle said. "It is so deeply racist and unjust that it essentially needs to be torn down and rebuilt. The Daunte Wright case only proves that police officers are reckless and negligent when it comes to human life, with extreme racial biases."  
Brooklyn center is a suburb north of Minneapolis and according to Associated Press: "a majority of residents are Black, Asian or Hispanic. However, [Mayor Mike] Elliott has acknowledged that the police force has 'very few people of color.'"
"People who are in positions where they hold the lives of others in their hands should be held accountable to a higher standard in their work than the average person," senior Zoe Wernsing said. " If you make a mistake and that mistake costs someone their life then you should be held accountable for taking that life because it goes beyond making a little mistake."
About the Writer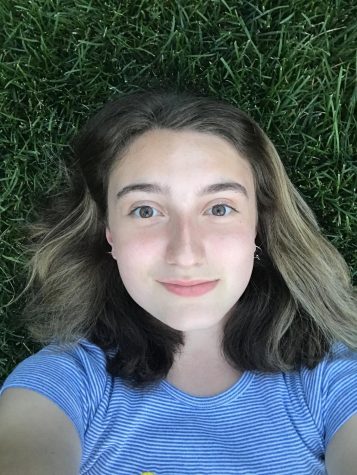 Juliette Ciullo, Business Manager
Juliette is a senior at SPFHS and the co-managing director (former co-technology editor) of the Fanscotian. An aspiring international affairs major, she...