NCAA: Inequalities In Women's Basketball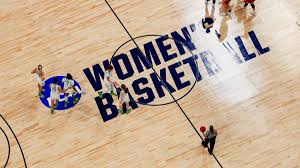 Gender inequality in athletics has always been a prevalent issue. Women have always received less support, pay, and treatment all while being amazing athletes. This especially has come to light during the ongoing NCAA college basketball tournament. . 
During this year's much anticipated NCAA March Madness Basketball tournament, female athletes were treated very poorly in comparison to their male counterparts. Photos and videos were quickly spread around social media about conditions for the Women's teams vs the Men's teams. Male athletes were given  extensive amounts of merchandise, treated to buffets, and an adequate weight room. 
Female athletes however, were given less merchandise, prepackaged and poorly cooked meals, and were only given a single set of dumbbells as well as some yoga mats for their "weight room." Sedona Prince, forward for the Oregon Ducks Women's Basketball team, expressed her outrage on TikTok over the inadequate weight room and the unpalatable or even someones inedible food that was being served to the Women's Basketball teams.  
"I was disappointed to hear about the inequalities at the NCAA women's basketball tournament. As a female athlete's  it aggravates me because I know that we work as hard as the males do and gender should have nothing to do with what equipment is given." Junior Emily Friscia who plays on the girls Varsity basketball team said.
Her videos and others led to an outcry on social media for equality for the female athletes in the tournament. The NCAA initially released a statement stating that the reason why the Women's weight room was virtually nonexistent was because of spacing issues. 
"As a male basketball player, seeing the differences between the mens and womens weight rooms and overall treatment was beyond unfair. I hope that in the future, all athletes are given equal opportunities and treatment. Sophomore Weston Fischer (player on the boys JV basketball team) said.
This was later refuted as photo/video evidence from female athletes has shown that there was a tremendous amount of unused space that would be perfect for a weight room. As of Monday March 22nd, The Women's teams received a real weight room and good quality food.