The 2021 Academy Awards: hit or miss nominations?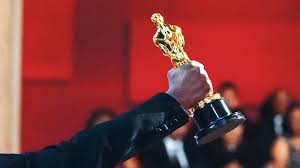 2020 was a year for the history books, and as life continued to go on while trapped inside our houses, movies were still produced, actors continued to act and now we are finally seeing the hard work pay off. 
On March 15, 2021 the 93rd Academy Award announced their 2021 nominees. Though the announcement was full of shocks and twists (and of course snubs) there were also plenty of amazing surprises and fantastic nods. 
For starters, Netflix's "Mank" leads this year's nominations with ten. Despite the plethora of nominations, many believed that it was not deserving of the ten.
"Mank did not meet my expectations," senior Ben Freedman said. "I really thought it had the makings of an all time great, with an awesome director [three time Academy Award nominee David Fincher] and production design, but it really just fell flat on its face. It's funny to think that a movie about writing a screenplay would have an incredibly boring story."
For the first time making Oscar history, two women were recognized for directing (about time…). The women nominated are Emerald Fennell and Chloé Zhao, Fennell for "Promising Young Women" and Zhao for "Nomadland." An even bigger historical moment is that Zhao is the first woman of color in the category. 
For best actor in a leading role, nominations went to Riz Ahmed for "Sound of Metal," the late Chadwick Boseman for "Ma Rainey's Black Bottom," Steven Yeun in "Minari," Gary Oldman for "Mank," and Anthony Hopkins in "The Father." Actor Steven Yeun is the first Asian-American to be nominated for best actor and Riz Ahmed is the first Muslim to be nominated for best actor. 
For best actress in a leading role, the Academy recognized one time Oscar winner Viola Davis for her role in "Ma Rainey's Black Bottom," Andra Day in "The United States vs. Billie Holiday",Carey Mulligan for "Promising Young Woman," Vanessa Kirby for "Pieces of a Woman," and two time Academy Award winner Frances McDormand for her role in "Nomadland."
As the Oscars is set to wrap up this year's award season, taking a look back at previous winners and nominations many people can make their bet as to who they think might win the holy award. 
"Nomadland has been a critical darling so far, and I don't expect the Oscars to treat it any differently," Freedman said. "I think it's set to win the Big three awards: Best Picture, Adapted Screenplay and Director, as well as another Oscar for cinematography. I also think that Chadwick Boseman will win Best Actor, and Carey Mulligan will win Best Actress." 
Today's Oscar nomination for Chadwick Boseman makes his fifth posthumous nomination. 
One thing that left many avid movie watchers jaw drop is the nominations for both Lakeith Stanfield and Daniel Kaluuya who both walked away with supporting actor nominations. Kaluuya who has been dominating award season for his supporting role as an llinois Black Panther Party Chairman in the film, while Stanfield took on the leading role as an FBI informant, yet both have supporting nods. This decision left many devoted movie watchers confused, asking the question…who is the lead in "Judas and the Black Messiah?" 
Make sure to tune into the 93rd annual Academy Awards on April 25, 2021, 8:00 PM Eastern daylight time.