SPFHS First Annual Black History Month Assembly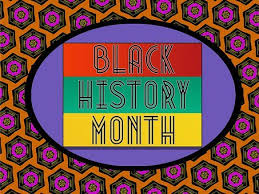 On Thursday Feb. 25 and Friday Feb. 26, students viewed Scotch Plains-Fanwood High School's first annual Black History Month Assembly. The 70-minute long presentation was split into several parts accompanied by music. Students were able to learn about effective activism and the dangers of performative activism, life at HBCUs (Historical Black Colleges and Universities), Black poetry, music and Black women's contributions in history. The assembly was created by the senior leaders of the Black Student Union Jayden Nyamiaka (President) and  Chloe Alce (Vice President), and the junior co-presidents Gabby Pugliese and Stella Whitefield of Students for Social Justice. 
"I hope students can actually learn history lessons and appreciate Black culture or hold a  greater appreciation," Whitefield said. "I feel that this is necessary because of our community's past with instances of hate speech and general anti-Blackness."
Each segment of the assembly contained informative and useful information pertaining to Black culture as a whole. The segments consisted of leaders, members and volunteers educating the student body on their given topic. 
As for the process the leaders received help from their fellow club members, advisors, TV and Broadcasting Teacher Mr. Moskal and student volunteers to create the assembly. 
"We decided to target a few key activities to focus on and then put them together," Nyamiaka said. "It took a lot of creativity and hard work, but I'm happy because I think it was an overall success in the end."  
After the viewing, the assembly students were given a review of the topics spoken about, and were asked for feedback and potential interest in being a part of next year's Black History Month assembly. 
The leaders and volunteers hope to make the assembly a tradition at SPFHS with hopes that even more students will be a part of it in years to come.