Yearbook week is finally upon us
Starting Monday, Feb. 15, yearbook week is an annual tradition in which the Culmen staff encourage students of Scotch Plains-Fanwood High School to purchase their yearbook for $95. On Friday, Feb. 19, the theme of the yearbook will finally be revealed. On social media, they plan to do a "Meet the Staff" activity to allow people to see who's been designing and working hard on their yearbook. Throughout the week, the staff will be playing a word association game that will give hints to the theme so students can try to guess what the theme is before the reveal. All exciting updates and events will be available on their instagram, spfraidersyearbook. 
"One sort of sad aspect of this [the changes to yearbook week] ]is that we [the staff] usually wear balloons on our back for a day during school, which is a little silly, but it usually makes people ask 'What's the balloon for?'," senior Jessica Schramm said. "We then get to share that it's to celebrate the yearbook, but we aren't doing that this year." 
Despite all the challenges the culmen have faced during the pandemic, they have been working extraordinarily hard to produce the best work possible.  
"This year has definitely been difficult for the yearbook," Schramm said. "It's been hard finding people to interview and getting quality pictures when we aren't able to take the pictures ourselves. On the business side, everything in terms of marketing has to be online. We'd normally rely on things like morning announcements or posters around the school." 
This is why they've been focusing on their social media presence a lot this year, particularly on Instagram, in order to best connect with the student body. 
That being said, if one is considering buying the yearbook, this year is the time to do it! 2020 is truly one for the books. 
"I think people should buy the yearbook, because it's like a time capsule from this year," senior and people editor Mae Merkle said. "You'll want to look back on it in the future and remember this time in your life. We're living through an unprecedented period of history, and in 50 years you'll be thankful you bought it." 
About the Writer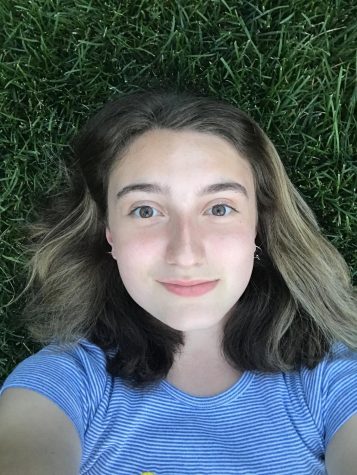 Juliette Ciullo, Business Manager
Juliette is a senior at SPFHS and the co-managing director (former co-technology editor) of the Fanscotian. An aspiring international affairs major, she...