The SPF district switches back to remote schooling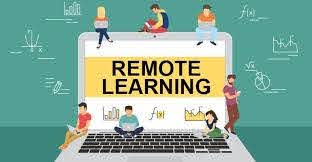 by Juliette Ciullo

Sunday, Nov. 15 marked the day the Superintendent Joan Mast announced via email that Scotch Plains-Fanwood High School's original plan to implement hybrid learning on Monday, Nov. 16, would not occur. Schools were shut down district-wide. On Tuesday Nov. 17, a crowd consisting mostly of parents with signs and masks rallied outside the school, in protest of the switch back to remote learning. Prior to the anticipated return, a third of students have opted to remain remote. Principal Dr. David Heisey said the school believes more students would have continued to opt out had SPFHS transitioned to hybrid, as this has been the trend so far. 
Online school has been a challenging adjustment for many.
"Online school is wildly monotonous," senior Rachel Small said. "Between my school day and the time I spent doing homework, I sit in the same room for such a large portion of the day that looking at it makes me involuntarily shudder.". 
Cases and the infection rate in New Jersey have been increasing. According to the New York Times, there were an estimated amount of 4,054 COVID-19 cases on Nov. 18th. 
Among the suspected second wave, it's possible local factors prevented the shift to hybrid schedule. 
"There are a number of staff members that are either Covid positive here at the high school or quarantined because they came into contact with someone," Dr. Heisey said. "The numbers [of people exposed to or diagnosed with the coronavirus] are growing everyday. We would've seen a deterioration of learning if we went in-person." 
Dr. Heisey expressed both disappointment and relief when he heard the news from the supervisor and Board of Education. 
"I wish we could go back to school safely, but personally I just don't think it's worth the risk," senior Mae Merkle said.  "I understand why people are upset about the closing of school, but I think in the long run, we'll be grateful we were careful. From my perspective, I'd prefer to do the rest of my senior year online than start my freshman year of college online." 
Although vaccines have been a source of optimism in today's news cycle, in general, the United States has been suffering from worsening infection rates. The holiday season and cold weather is likely to aggravate the situation, as people will inevitably attend more large gatherings. These gatherings are unfortunately likely to be indoors as temperatures continue to drop. Flu and cold season are also approaching, weakening the general population's immune system as well as offering a higher possibility of someone having the flu and COVID-19.  Though predictions for the winter may seem bleak, there's certainly hope for the spring, and more importantly, the future.