Students of SPFHS gets crafty
With the long break and the extra time quarantine created at home, students of Scotch Plains-Fanwood High School have revisited some old hobbies and projects or found new ones in order to keep themselves busy. Seniors Mae Merkle and Amanda Mayer have done just that. Since she was a child, Merkle has always had a love for fashion and developed the skill of sewing, which has had a big impact on her and her current future plans. Mayer has been inspired by her cousin's success on Etsy and decided to try it out for herself.
Merkle put her childhood talent of sewing to good use and is using that extra time to get back into her love for fashion designing. 
"Everything that used to get in the way of my hobbies was suddenly gone, so I started working on some of my clothes for fun," Merkle said. "I remembered how much I loved it, so I put more energy towards looking into design programs, trying to experiment with some new techniques, improving my old skills." Due to rediscovering her love, Merkle has decided to apply to fashion schools leading to her working on portfolios during quarantine. Currently, she is working on bell bottoms to be modeled as part of one of her portfolios. 
"Fashion has allowed me to combine sewing, sketching, painting and design, and that's really been an amazing experience." Merkle said. 
Mayer has figured out a way to earn money whilst limiting her risk of being exposed to the virus. She began making earrings for her Etsy shop, "ForYourEarsCompany," where she sells her creations for $6 a pair. 
"[My favorite part is] the process of it," Mayer said. "It will take an hour to make all of them but once they're all done and I see them it's like 'I made those!'"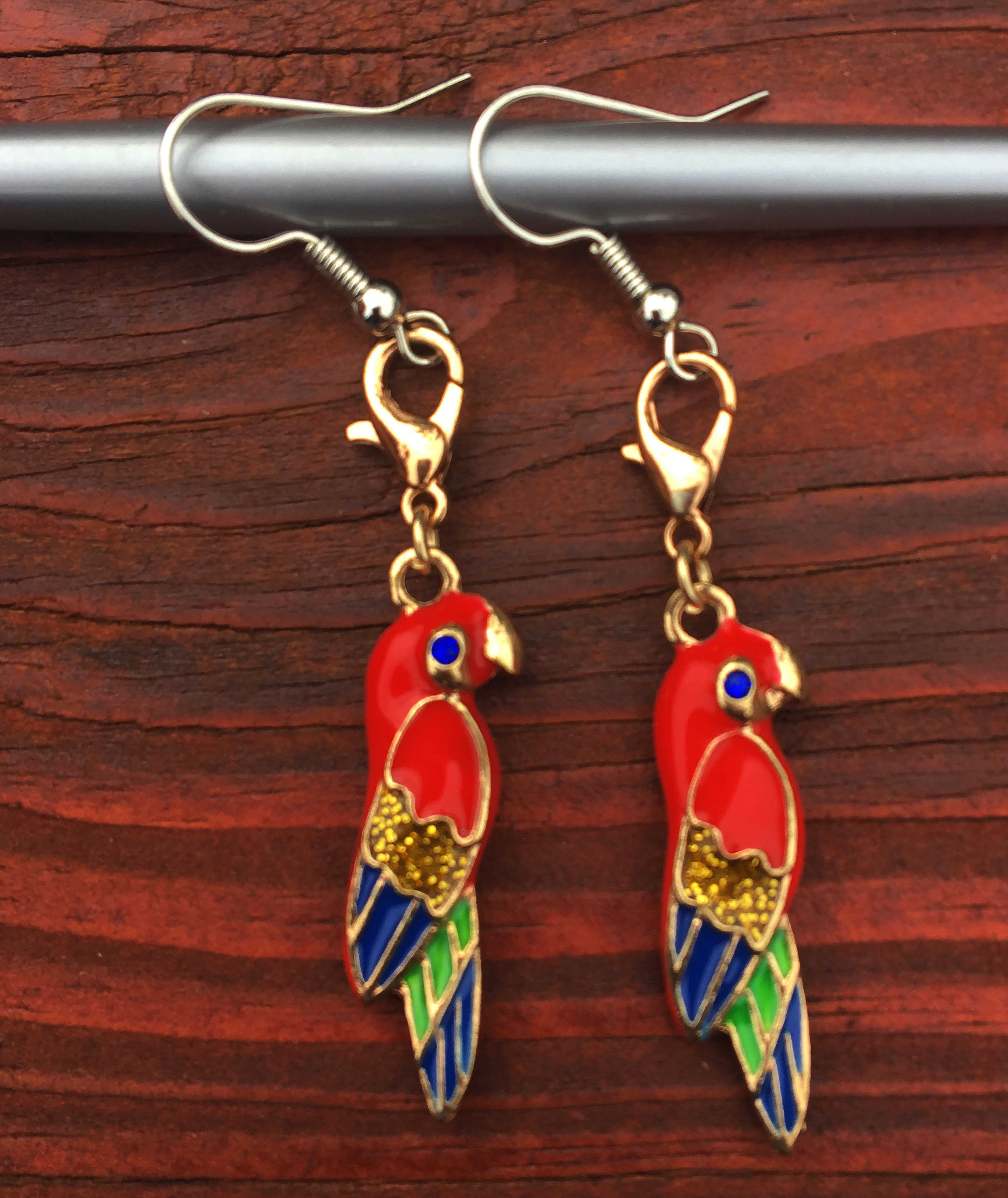 If her earrings do indeed bring profit to Mayer, she believes there can be a future for her business; however, if she finds there is no future, she will discontinue the project. Currently three of her earrings have been sold.
Both Merkle and Mayer have enjoyed their projects and are looking forward to what the future may bring. 
"[Fashion designing] looks like something that I'll keep up for the rest of my life." Merkle said.