Five fall fashion fads to try before it's too late!
Preppy: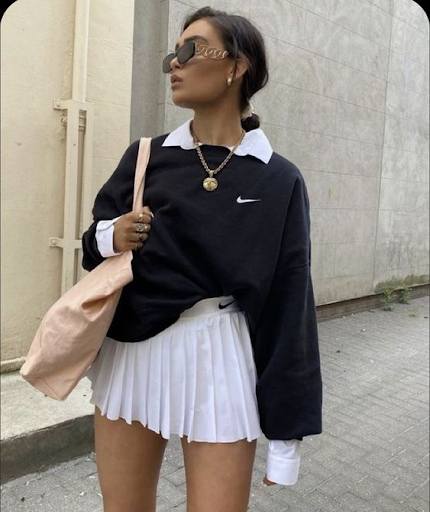 From collared shirts to plaid blazers, the preppy style is extremely popular this season. Spice up your wardrobe with a pleated skirt, loafers, a thick headband and a touch of argyle print. Some style icons to pull inspiration from include Blair Waldorf, from the show "Gossip Girl", who often alters her school uniform to be more fashionable, and the late Princess Diana, who rocked a casual but preppy look especially when running errands. This trend is so fun and easy to adapt to your own style either by pairing a pleated skirt with platform boots or styling a collared shirt under your favorite sweatshirt to spice up the look. 
Brown: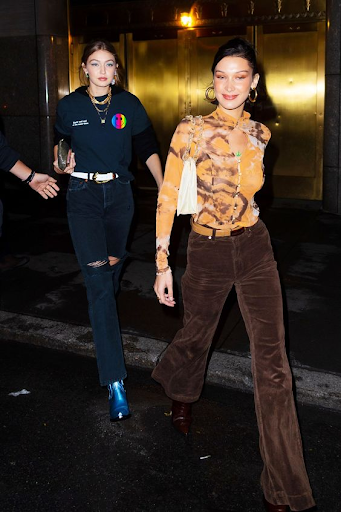 The color brown in clothing is so perfect for fall and is so flattering on everyone. Paired with other colors, such as red, black or white or paired with varying shades of itself can be so cute and is so much fun to experiment with. Brown is especially cute in faux leather jackets, shoulder bags, corduroy and vintage booties. Some people who have been rocking the color brown in model-off-duty looks recently are Bella Hadid and Kendall Jenner. 
Megan Hillyer is a junior at Scotch Plains-Fanwood high school. She is very passionate about fashion and loves to stay in touch with the latest trends. She hopes to pursue a career in the fashion industry so she has offered insight on some of the most recent and popular fads.  
"The color brown has been a big trend recently and I love it," Hillyer said. "[Brown] looks good on every skin tone. I have also seen Kendall Jenner and Bella Hadid wearing brown and I think they pull it off so well."
Mini bags/shoulder bags: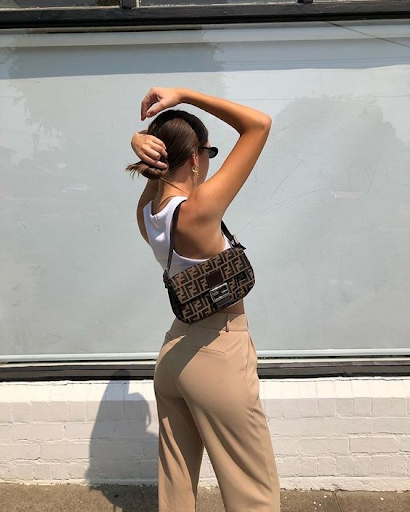 This fun throwback to the 90s and early 2000s has been trending all summer and is adapting as it transitions into a fall staple. Mini bags and shoulder bags are both practical and adorable. They also allow you to make a statement with bold colors, patterns or shapes or keep it simple. These bags fit every style from classic parisian to colorful y2k. And if you aren't sure if your outfit matches, make sure your shoulder bag and shoes match each other and you will automatically look put together. You can catch fashion icon Paris Hilton wearing this style of bag a lot.
"I love shoulder bags," Hillyer said. "They are the best kind of bag; not too big or too small. Also, my icon Paris Hilton wears them so you know they are cute."
Faux Fur: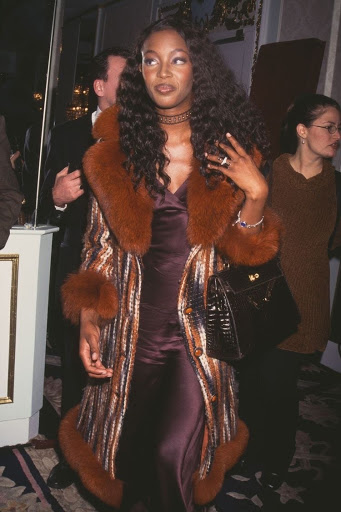 While the production of fur clothing is unethical, faux fur offers the same sense of luxury without the guilt of an animal's blood on your hands. Another great opinion for this look is buying second-hand fur from a thrift shop. Faux fur is always a great look but can be seen everywhere this fall and can be combined with many of the other trends mentioned in this article. Faux fur looks cute in many different styles such as jackets, hats, bags and more. Try adding some flavor to an outfit with a faux fur bucket hat or throwing a simple fur jacket over a basic 'jeans and tee" look. Model Gigi Hadid is a big lover of this trend and sports it often.  
Knee-high Boots: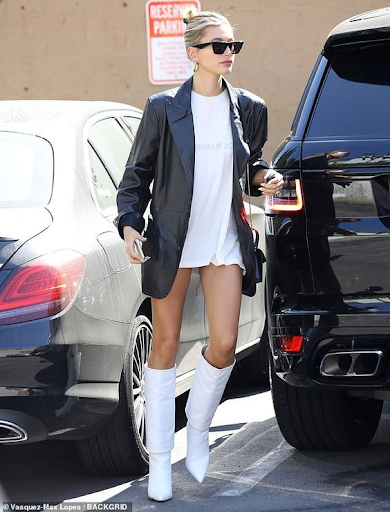 Knee-high boots typically remind us of the 70s but are slowly making their way into 2020 fall closets. Knee-high boots can take a simple dress and faux leather jacket and make it extremely stylish. Or you can pair them with a sweater and skirt for a more casual look. Also, various heel heights can allow you to find the perfect knee-high boots for your style and occasion. While there are endless possibilities, the most popular knee-high boots at the moment are black and white. However, if you want to add a pop of color into your shoe collection, sage green is gorgeous this fall. Another similar option is cowboy boots which add a more unique and casual element to your outfit. Models Winnie Harlow and Haley Bieber are the queens of this trend and love to pair them with a casual outfit. 
"Knee high boots are so cute and I'm very happy they became a trend because you can dress them up or down," Hillyer said.