COVID-19 tears down Broadway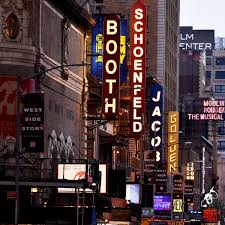 Broadway always pronounces, "The show must go on," but can it really go on now due to COVID-19? Because of the Coronavirus, Broadway is projected to be shut down until, at least, May of 2021. Broadway is  an international popular attraction, drawing in people from all over the world. Broadway first opened in 1750 but as of now, the lights are out on Broadway. 
Seth Pillipski, a current manager who supervises the handling of props and set designs backstage, has been working on Broadway for over 20 years. During the discussion with Pillipski, he reviewed what his role in the Broadway industry was and how long he had been working there. 
"I have been in Broadway for about 22 years, most people work as a stagehand behind the curtain," Phillipski said. 
"My job is to work as a manager in a prop shop. I work with all the props behind the curtain, for example the chalkboard that writes for itself in Matilda is considered a prop." 
The impact of COVID-19 on the performing arts industry has obliterated Broadway completely. 
"100,000 employees have been impacted by COVID-19," Phillipski said. "Since we are only allowed to have 10-20 people per gathering in the theatre that is not even enough for stage crew to set up props." 
Actors, stage managers, ticket takers, porters, ushers, concession stand workers, aren't working at all. COVID-19 has affected all of the economy of midtown Manhattan. 
Like many other industries, the decision to postpone the opening of Broadway is a safe choice. 
"The cost of someones life isn't worth reopening, the data doesn't support it at all, especially since COVID-19 is having a spike in parts of the burrows in NYC," Phillipski said.
Until Broadway is slated to open, there's only so much people at home can do.
"Start getting creative, not necessarily putting on a show directly in the theatre, but putting the show on hulu or netflix to record," Phillipski said.
Do you think Broadway will be open in May of 2021 or do you think it could potentially be later?