Is TikTok dangerous? Controversy arises over security concerns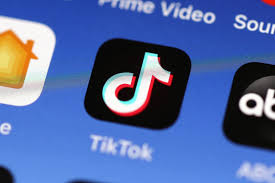 TikTok has been downloaded over 1.5 billion times on the Apple AppStore and Google Play (SensorTower, 2019). 90 percent of TikTok users visit the app daily, a shockingly large amount, considering most apps have inactive or at least inconsistent users. 
Because TikTok is owned by Bytedance, a Chinese-owned company that bought Musical.y and revamped it into the now popular TikTok app, it is subject to different regulations than apps owned by the west, such as Google and Instagram. Yet technology companies and social media apps have been criticized for security breaches, regardless of their origin. Facebook faced such a scandal in early 2018, breeding further mistrust between tech establishments and the people. 
The fine line between privacy and safety has always been hotly contested, and oftentimes companies and the government's decisions are made at the expense of personal freedom. 
"Obviously it is a breach of privacy, but some people give up their privacy willingly all the time," junior Matt London said, in reference to apps that collect personal data. "By allowing your computer to send diagnostic data to Apple or Microsoft, you're giving up some form of privacy. While we can't rely on the Chinese government to protect our privacy, we can rely on ourselves to only post/comment/like things that we know may be visible to a significant amount of people."
So since many other apps utilize data for marketing purposes, is TikTok any different? 
Although some believe there is minimal concrete proof, according to The Intercept, who gained internal documents from Tiktok, moderators were told to suppress videos and users that were deemed ugly, poor, obese, or disabled.  
According to The Intercept, these documents "show moderators were also told to censor political speech in TikTok live streams, punishing those who harmed 'national honor' or broadcast streams about 'state organs such as police' with bans from the platform." 
The Washington Post was one of the first outlets to report on this topic, stating that a Hong Kong search on TikTok yielded almost no results, despite the current and frequently posted protests occurring there. Afterward, the Guardian published an article in September 2019, first alarming United States politicians. They revealed that TikTok moderators were instructed to censor videos deemed inappropriate discussing the Communist Party of China, Tiananmen Square, Tibetan independence, and the religious group Falun Gong, among a few. This precipitated Senator Marc Rubio (R-FL) to call for a formal investigation, as he believed TikTok had become a national security risk. Other senators soon joined in response, particularly considering that China could exploit this power for political purposes and campaigns, such as the controversial potential interference from Russia in the 2016 presidential campaign. A review was launched, although specific details remain unknown. Tiktok has repeatedly denied these claims, stating that none of their data is subject to Chinese law. 
"People download the app because it's popular and will put in any personal information in order to join what they believe to be cool," junior Emma Chichester said. "Since TikTok has a younger audience, most users are likely not aware about it [the potential security risk of TikTok], as teens aren't necessarily going out of their way to research it."
"I think users deserve to make an informed decision about whether or not to delete the app, but that's their personal choice," junior Sean Merkle said. 
As of March 2020, legislation was proposed to ban federal employees from downloading the app, to protect US security.
Graphic courtesy of nypost.com