¿Como Estas? A Day in the Life with Senora Calamusa
Around 8:05, three minutes before the start of first period, Sonia Calamusa opens the door to her classroom as her Spanish 4 class files behind. The first period of the day is a quiet one, as it takes time for the students and faculty to settle in.
Spending the day with a teacher at Scotch Plains-Fanwood High School revealed many things about not only the large amount of work but also the stress that adds up. 
Calamusa teaches six classes every day, five of which are taught consecutively: three Spanish 4 classes made up of juniors and seniors and three Spanish 2 freshman classes mixed with a few sophomores. Calamusa's job is not easy.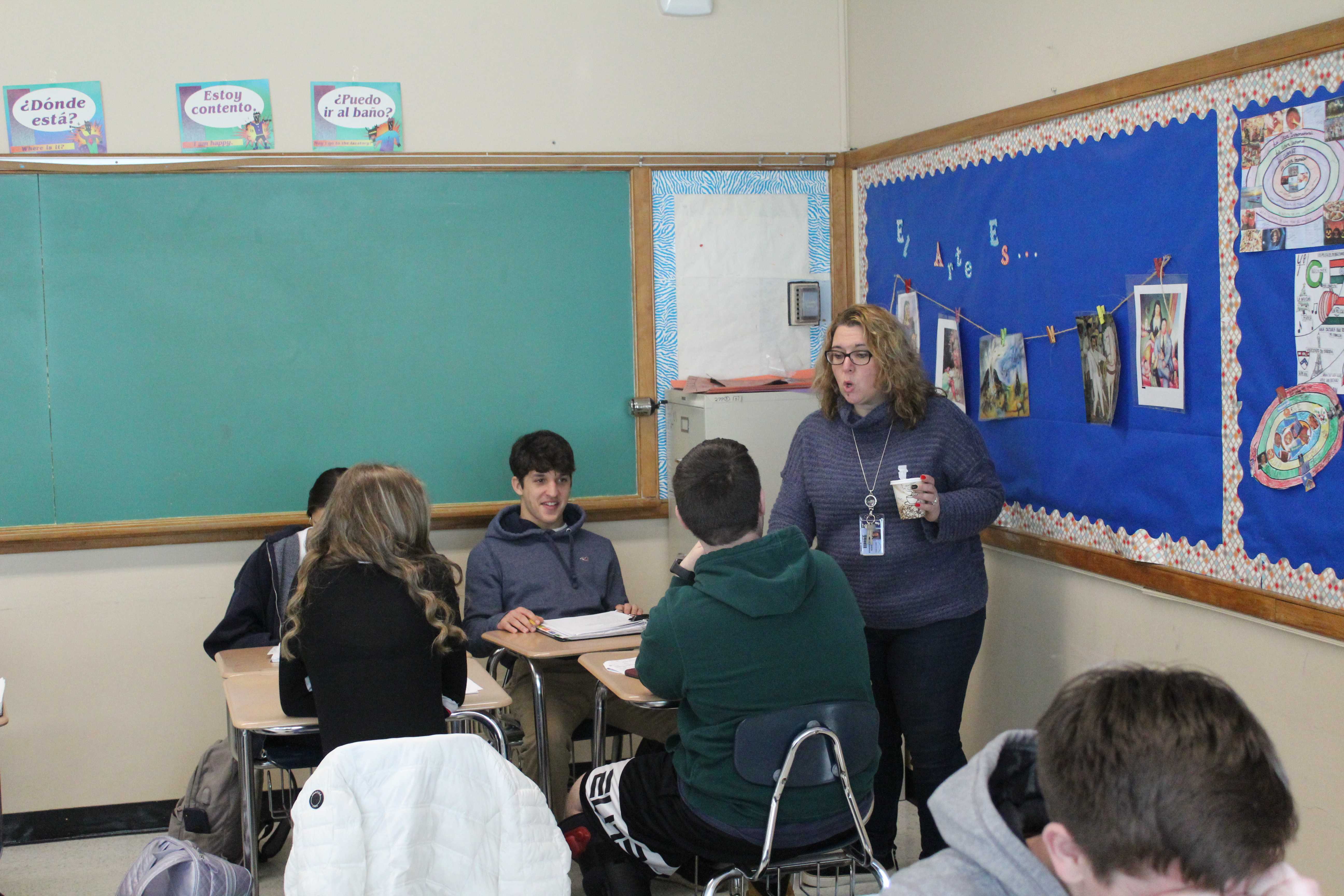 Spanish 4
At 8:09, Calamusa is faced with a decision: Does she allow the students who came to class at 8:09 a freebee for being tardy or does she send them to the attendance office for a pass? Later I learned that because the same students were taking advantage of coming in late, Calamusa needed to put her foot down. Sometimes the job pays teachers to be strict. 
The lesson in all of the Spanish 4 classes focused on the poem, "La Muralla," which is about making decisions. Students were tasked with modernizing some of the language in the poem. 
Calamusa has high expectations of her students, for she has faith in their capabilities and that their knowledge is more extensive than they give off.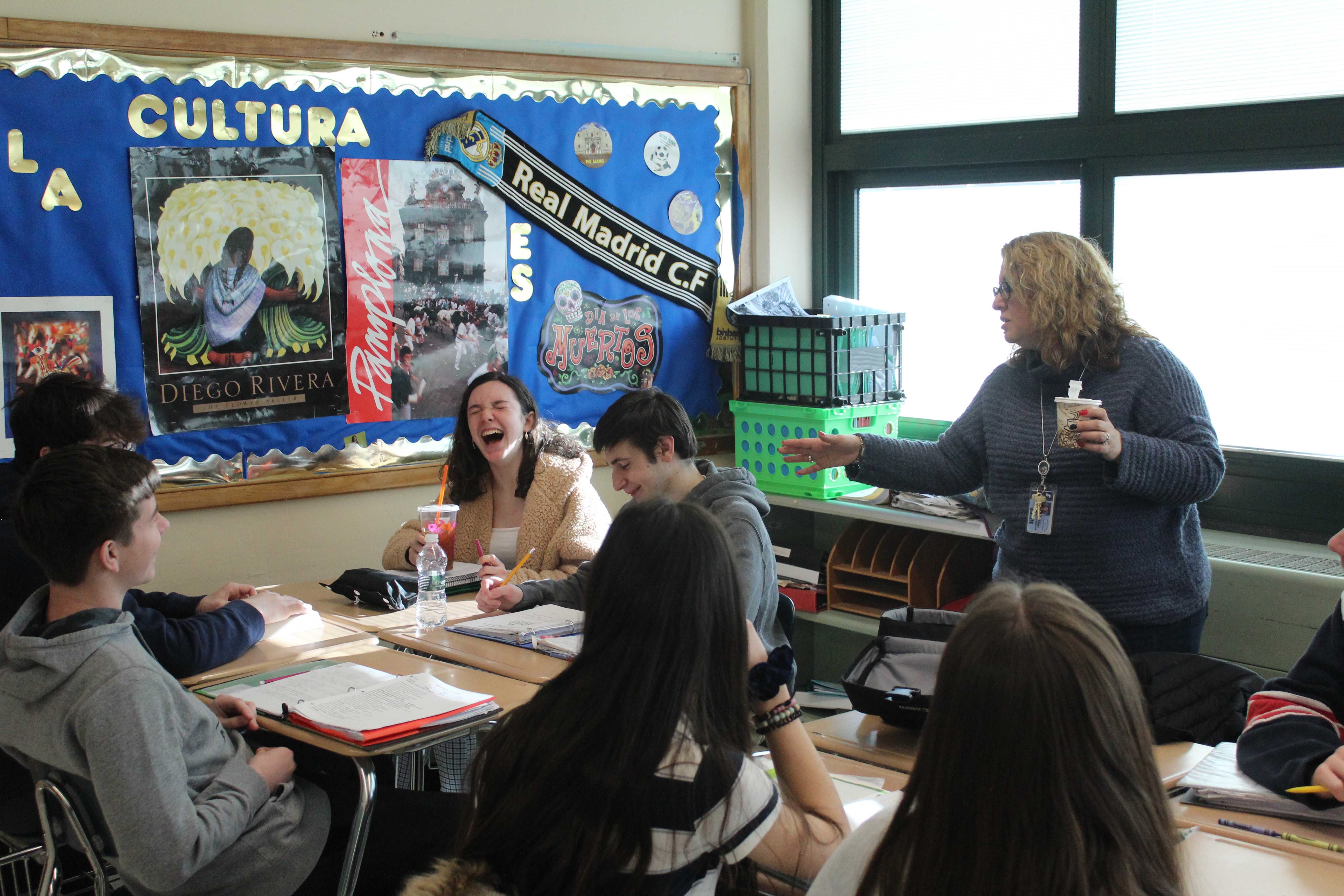 Prep
The second period of the day is Calamusa's only prep period. This, along with time at home,  is where she needs to prepare everything for her five remaining classes. During this period, Calamusa and I spoke about everything from the curriculum to understanding the dynamics of every class. 
"You have got to know your students," Calamusa said. "You have to get to know them as people, so you can honor them in your lesson planning. Although [some plans make up] reviewing and entering a verb, it's also time for me to learn what my students like to do on the weekend, who their friends are, what they participate in school."
Calamusa also noted that because the world language curriculum calls for gathering information from multi-texts (there is no set textbook) she has to gather her information from a number of different places via textbooks, online interviews, etc. Calamusa spends a great deal of time creating her own worksheets for her classes along with her tests.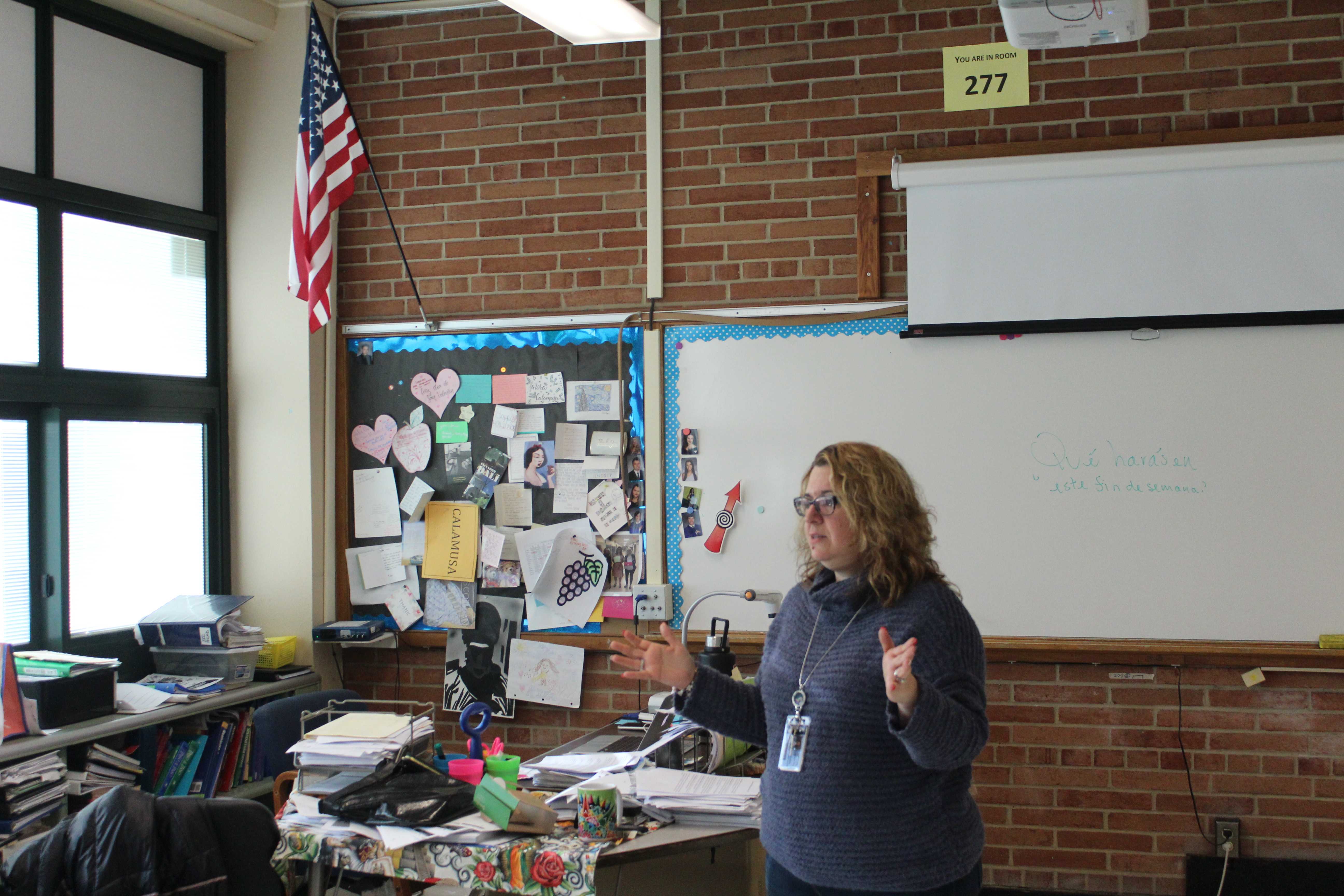 Between taking care of her family, designing lesson plans and grading, the life of a teacher can become quite complex. 
"People think this is a job that ends at 3; it never ends at 3," Calamusa said. "I work on the weekends to prepare lesson plans and plan my week. If you are not prepared, things will fall apart in this profession. It's like being a comedian, and it's a really hard audience. You have to sell your gig and if your jokes aren't ready, you are going to fail."  
Teaching, in many cases, revolves around changing on the fly. It takes strong public speaking and improvisation skills. It also tasks teachers with the ability to forgive themselves. 
"You cannot beat yourself up and think your plan is going to go the same way for each class," Calamusa said. "You have to tweak and get to know your audiences, so you know how to best put your show on," Calamusa said.