DECA dishes out their best students for the competition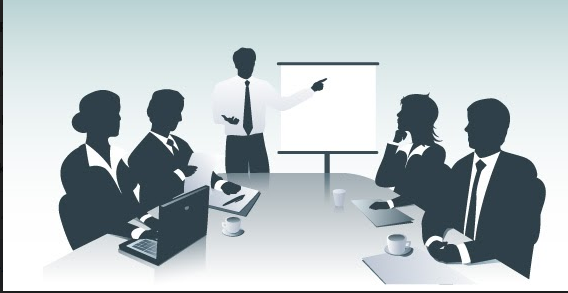 As mentioned in the School Briefs article in the February 2020 Issue, the most recent DECA competition was held at the Harrah's Hotel in Atlantic City on Mar. 2 to 4. All participants were presented with a project or a role play, which is when a participant is presented with a case study that gives them a role, a problem, and a topic to discuss when meeting with the judge.
For anyone that did not place in regionals but were still going to the state's competition, they had to do a project. This project includes a report, slideshow, poster, and on the occasion cards and booklets. The participants that placed in the state competition were given a role play, as they did not have to do a project.
Everyone in the school got a specific time and location in the hotel to present. Team events (partnerships) were given around 30 minutes to take notes on the "case" they were given and to prepare notes. Then they had about ten minutes to prepare and five or so minutes to present to the judge. Individuals had around ten minutes to prepare and five minutes to present.
"The presentation needs to be the best work and leave a lasting impact on the judge," sophomore Kaitlyn Mohabir said.
After everyone received their numbered scores, the results were that out of the 70 SPF students that attended, 13 qualified in the top six in their state, so now they can go to nationals, which take place in Nashville, Tennessee. However, there is a possibility that they may not be able to attend due to the spreading of the corona virus.