A new grocery store for Fanwood!
The brand local convenience grocery store, "Fanwood Larder," is a perfect place for anyone to get any last-minute groceries. The store is stocked with a plethora of different food and convenient options including baby food, pet food and standard grocery items.  
After the A&P in town closed after 70 years in business, owner of the Fanwood Larder Eva Pfaff said that because of the widely popular grocery store closing, it became one of her many inspirations to open up her own. 
"Ever since the A&P shut down, people would have to drive multiple miles just to get some eggs, so it's good to have a small grocery store that has actually good and fresh produce," employee Jolie Lubalin said. 
There is a whole frozen food section as well as a fresh produce fridge, freshly baked loaves of bread and a warm cup of coffee. 
They have options for every eater out there. Whether they are vegan, vegetarian or gluten-free, there are tons of options. Along with conventional diaries such as milk, cheese and cream cheese, the Fanwood Larder offers vegan alternatives to conventional dairies to cater to people with any set of dietary restrictions. 
When asking owner Eva Pfaff about what the Fanwood Larder mean to her, she responded, "A big city small space grocery store, 1500 square feet, having 1500 items with hope of reaching 2000 and even more, its purpose is singular in that I want it to be that if you have grocery issue that you need to resolve in this community you would be able to resolve it in this community." 
Make sure to check out Fanwood Larder! 
About the Writer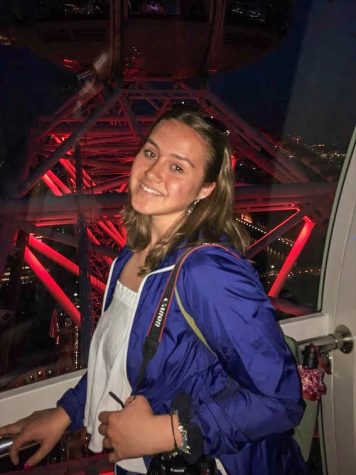 Cass Salot, Print EIC
Cassandra Salot is a senior at SPFHS and an Editor-in-Chief for The Fanscotian. She was the Sports editor during her junior year. She is also in the varsity...