SPF Scholarship Foundation releases scholarship list for 19-20 school year
The Scotch-Plains Fanwood Scholarship Foundation recently released the full list of scholarships that high school and college students are eligible to apply for within the 2019-2020 school year. Over 70 scholarships are available this year ranging from financial need-based to non-financial need-based. Many scholarships are sponsored by the PTA and varying criteria for prospective recipients.
The largest scholarship is the Class of 1960 Memorial Scholarship, which requires a separate application form from applicants. The scholarship covers the complete cost for the on-campus room and board at Rutgers University for all four years, and students are only eligible to apply if they have committed to Rutgers.
In addition to the Class of 1960 Memorial Scholarship, 110 scholarships totaling over $167,325 were awarded last year, $23,000 of which came from the Dollars for Students fundraising campaign.
After completing the scholarship application, students will be eligible for all of the scholarships available in the booklet. The foundation requires a letter of reference, personal letter and an official high school transcript, including ACT and/or SAT scores in order to be considered for any of the scholarships. It is also important to check emails frequently, as the screening committee chairs may have specific questions for students in regards to their applications.
"The screening committee is made up of representatives from each PTA and the PTA council, as well as a number of Foundation board members," President of the SPF Scholarship Foundation, Michelle Wyrwa, said. "All screeners sign a very strict confidentiality agreement. Each screener reads every application and gives it a score based on what he or she considers important. While screeners have a general framework to guide them, they have the freedom to develop their own system on how they arrive at their score."
Wyrwa would also like students to note that application instructions should be followed carefully and that applicants should make sure that all required documentation is included. The application must also be signed both by the student applying and at least one parent or guardian.
All applications (excluding The Class of 1960) and supporting documents must be domestically postmarked by February 15, 2020 and mailed to:
SPF Scholarship Foundation
Attn: Screening Committee
P.O. Box 123
Fanwood, NJ 07023
Applications may be completed online but must be printed and mailed to the above address. No emailed applications will be accepted. Late applications will be returned.
About the Writer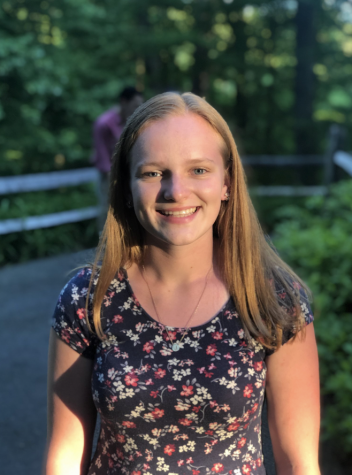 Jamie Frank, Photo Editor, Social Media Coordinator
Jamie Frank is a senior SPFHS and is heavily involved in sports at the high school. She played varsity field hockey for three years and ran on the track...