Week Two: "CreateMoreSmiles" Etsy Shop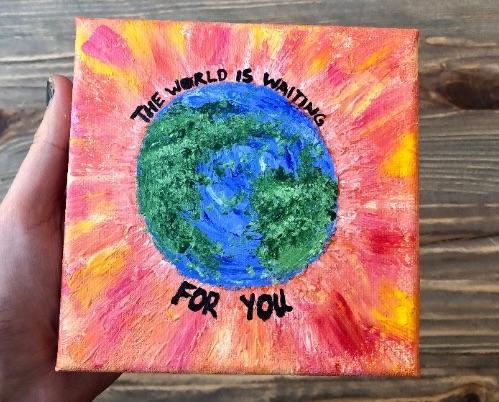 As week two of senior project comes to an end, I'm going to share the origins of my nonprofit Etsy shop, "CreateMoreSmiles." If you want to learn about what it is and what I'm doing, read week one's article here: https://www.thefanscotian.com/2019/05/28/week-one-createmoresmiles-etsy-shop/

My shop technically began during junior year. I knew I loved art and I knew I wanted to give back in some form, and I thought this could be a fulfilling and tangible way to do this. However, the stress and busyness of school kept me from dedicating as much time as I would have liked to "CreateMoreSmiles." Additionally, it failed to gain significant traction because I did not do enough to advertise it.

This is why I decided to revamp the shop for senior project. I'm creating products at a more constant pace now, instead of sporadically and I have a plan to actually advertise it to my peers and the general public. Social media is a powerful tool in this, as I am posting weekly advertisements on instagram stories and filming a larger promotional video to be posted on platforms such as Facebook and Instagram.

This project is the next step in growing "CreateMoreSmiles." It began last year as a good idea that merely lacked the time for proper execution. Now that I have the time, the Etsy shop has the potential to be far more successful.

But where does it go from here? I plan to continue my shop, even after senior project comes to an end and even after we graduate. Due to its virtual nature, there is no reason I cannot continue to create art and raise money for good causes—which is exactly what I plan to do!

If you want to check out "CreateMoreSmiles" for yourself, visit www.etsy.com/shop/CreateMoreSmiles  and remember new art will keep being added over the coming weeks!