Artists that passed on in 2018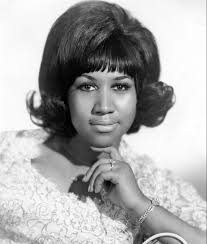 Many artists lost their lives in the year 2018 and it is time to recognize those artists for all of their accomplishments.
Roy Clark
Country star Roy Clark, kno for the show "Hee Haw" and for hits such as "Yesterday When I was Young" and "Honeymoon Feeling" died on Nov. 15. He was 85 years old.

Mac Miller
Rapper Mac Miller died Sept. & of a drug overdose, according to the police report. The 26-year-old rapper had been scheduled to go on tour during the fall to promote his latest album, "Swimming."

Aretha Franklin
Aretha Franklin, the "Queen of Soul," died on Aug. 16, 2018, after battling pancreatic cancer. Franklin, well known for hits including "Respect" and "(You Make Me Feel Like) a Natural Women" that proclaimed female empowerment, was the first woman to inducted into the Rock and Roll Hall of Fame, in 1987. Franklin was a 18-time Grammy Award winner, and received the Presidential Medal of Freedom during George W Bush's presidency. She was 76 years old.

Vinnie Paul
Co-founder and drummer of metal band Pantera, and a current member of Hellyeah, died June 22, 2018. No cause of death was given at the time. He was 54.

Avicii
Tim Bergling, the Swedish-born producer and DJ known as Avicii, died on April 20. Publicist Diana Baron said in a statement that the DJ was found dead in Muscat, Oman, just days after he was nominated for a Billboard Music Award. He was 28 years old.
Yvonne Staples
Yvonne Staples, of the famous pop and soul singing group, the Staple Sisters, died on April 10. The singer died at her home in Chicago following a battle with colon cancer, which she was diagnosed with just two weeks before her death. She was 80 years old.

Vic Damone
Vic Damone, a popular crooner who Frank Sinatra once praised as having "the best pipes in the business," died Feb. 11. His daughter, Victoria Damone, told the Associated Press that Damone passed away at a Miami Beach hospital from complications of a respiratory illness. He was 89 years old.

Jim Rodford
Jim Rodford, the former bassist of the Kinks, died on Jan. 20, 2018. The English musician who had been performing with the band The Zombies since 1999, died after taking an accidental fall. He was 76 years old.

Dolores O'Riordan
Dolores O'Riordan, the feisty lead singer of the Irish rock band The Cranberries, known for her distinctive wail in '90s hits like "Linger" and "Zombie", died on Jan. 15, 2018. No cause of death was immediately released following her death but publicist Lindsey Holmes said the singer's family was "devastated" by the news. She was 46 years old.

XXXTentacion
Jahseh Dwayne Ricardo Onfroy, the singer known as XXXTentacion, died on June 18 2018. Onfroy was shot and killed outside of a motorcycle shop in his car. He was 20 years old.