Popular British holiday "Boxing Day" explained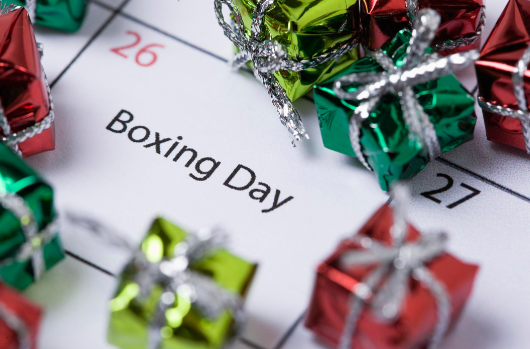 Boxing Day is a holiday celebrated on Dec. 26 by those under the British Empire. Historically, it was a day for servants to have their Christmas.
Boxing Day is a holiday that most Americans have very little if any knowledge of, mainly because it is known as a national holiday for Great Britain and other countries with the British Empire. Countries under the British Empire includes not only Great Britain, but also countries such as Canada, South Africa, Australia, New Zealand and India.
The holiday emerged during the renaissance period when there was an aristocracy in Great Britain.
"It used to be the day after Christmas where the rich people would give their servants presents in boxes" junior Hannah Lancaster said.
The aristocracy would then allow the servants the following day off, Dec. 26. The royals would send their servants home with boxes of leftovers from Christmas Day to bring home to their own family.
Over the years Boxing Day has transformed into a very different holiday than how it originated. It used to only be celebrated to reward the servants of the aristocracy because of their work on Christmas Day. However, in our modern day society people on Boxing Day essentially celebrate another day of Christmas.
In today's modern era, those who celebrate Boxing Day treat it as an extra day of Christmas. On Christmas the family would spend the holiday with one side of the family and then the following day, on Boxing Day, they would continue the celebration with the other side of their family.
"If I'm in England with my family for the Christmas holiday, it's the time when you go to the other side of the family and you have another Christmas Day" English teacher Janette Birkett said.
Boxing Day has become a very important and special holiday for those who once formed the British Empire. The statutory holiday is very well known in several places throughout the world however, Americans have very little knowledge on the subject.  According to a recent survey, 79.5 percent of Scotch-Plains Fanwood High School students do not know what Boxing Day even is. Boxing Day is a very well known holiday that more Americans should learn about.