Boys basketball beats Middlesex for first win of the season
photos by Ian MacPherson

The Raiders beat Middlesex tonight 62-40, achieving their first win of the season.

The boys played a great game, full of cohesive passing and awesome set-ups. The Raiders kept a fast pace from the very first play. Within the first five minutes, the team had won the toss, charged the net, and grabbed some amazing rebounds. Namely, junior forward Peter Warren had grabbed three rebounds within the first few plays.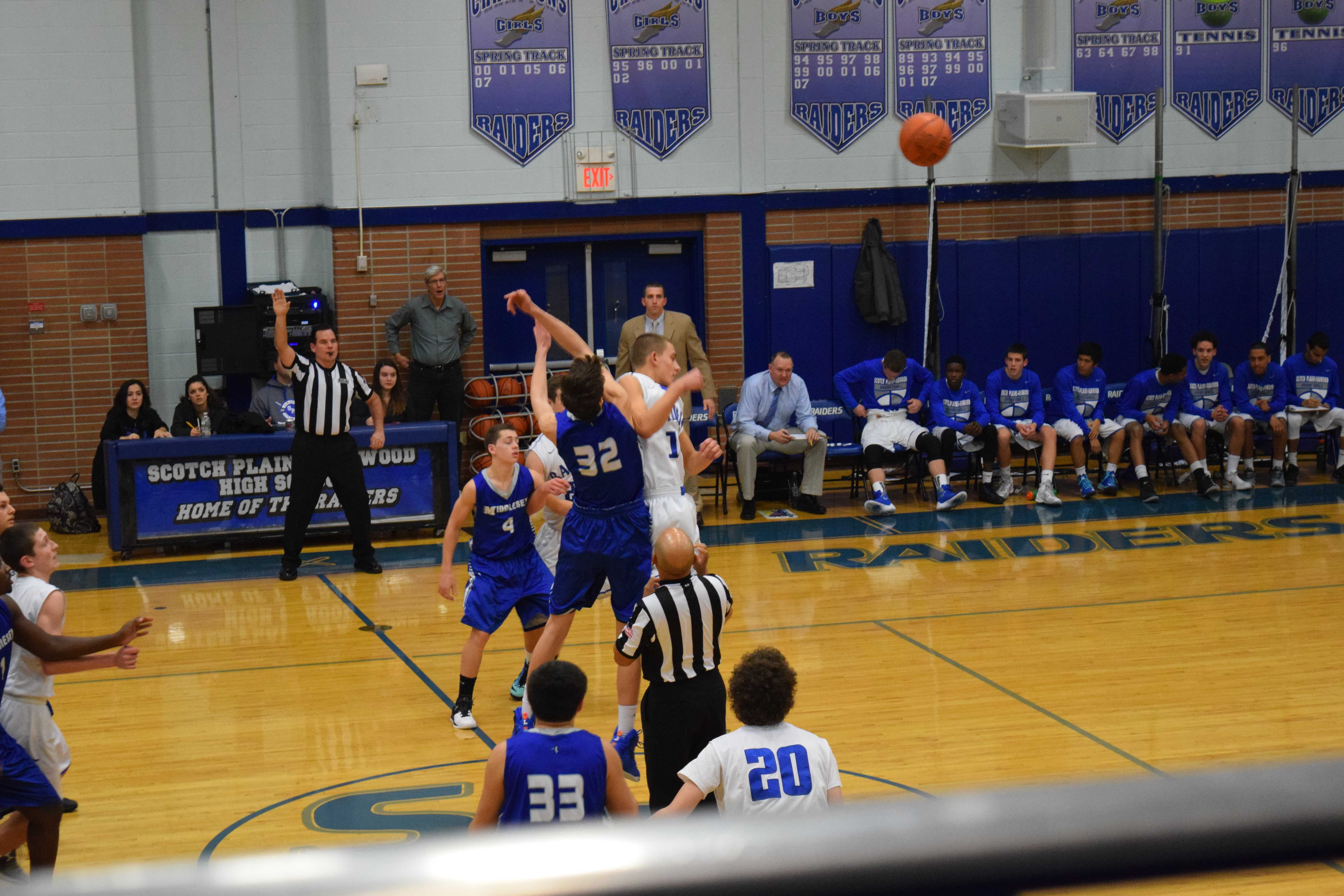 Senior guard Aaron Lee put the first two points on the board with a layup. More points followed quickly, including a masterful assist from sophomore Cooper Heisey to senior Danny Baliko.

The game was full of excellent team efforts. Following the first set of substitutions, the Raiders gained possession, charged down the court and made a perfect pass to junior Nigel Nelson, who finished the jaw-dropping play with a textbook layup.

The Raiders quickly racked up the points, ending the first half up 24-17.

The second half kept the crowd on its toes; Middlesex and SPF were matching each other's points, but the Raiders managed to maintain the lead.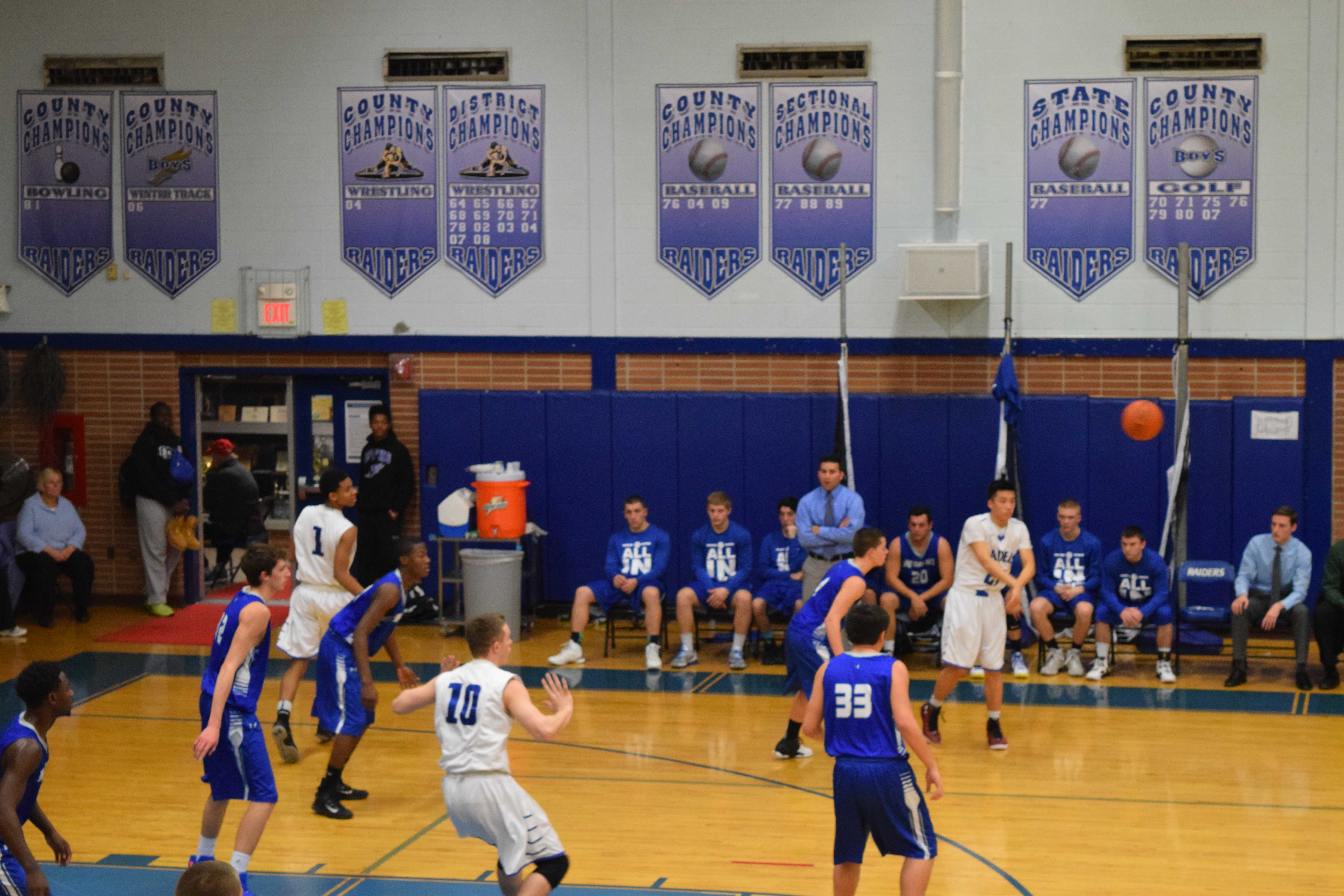 Highlights of the second half include: a clean outside shot from Lee, a three pointer from Baliko, and an amazing block from Nelson. One of the greatest moments, however, was another multi-player effort. Following a rebound off Middlesex, Lee sent a deep pass to Nelson, who quickly tossed the ball to junior Peter Yarem, who was positioned– unguarded– directly under the net. The perfection of the play elicited a loud cheer from the crowd as Yarem bounced the ball off the backboard, right into the net.


"I think we played well as a team," said Lee. "We ran the plays and did what coach wanted." And indeed they did. The boys were rewarded for their teamwork with a decisive 62-40 victory.

The boys play their next game against Union tomorrow at home at 7 pm.

"I think we can build off the first win, and continue to improve and stick to what we're doing," said Baliko. "We'll just keep running the plays."