photos by McKella Sylvester
Scotch Plains-Fanwood girls varsity basketball team defeated Johnson 58-47 on Tuesday, Jan. 5.

A positive attitude, exceptional team effort, and a lot of defensive pressure was the formula for Tuesday's home win.

"We've been playing as a team, making sure we're doing everything we need to do at practice, getting everything done, staying on task, and having a good attitude during the whole game," said senior point guard Amani Williams.

In the first quarter, the raiders were leading with 17-15. Williams dropped six points for the team during that time while senior Micaiah Battle also had acquired eight points. The two players worked very well together, with Williams making impressive drop passes to Battle, the ball bouncing through the puzzled opponent's legs.

By the second quarter, Johnson was catching up, eventually tying with Scotch Plains. From then on, it was a battle for which team surpasses the other team for the lead. However, SPFHS had a 15 point lead by the third quarter and the game was soon out of reach.

Sophomores Brianna O'Brien and Nya Downing each scored nine points while senior Kara Foley, who has been playing on varsity for three years, scored eight points.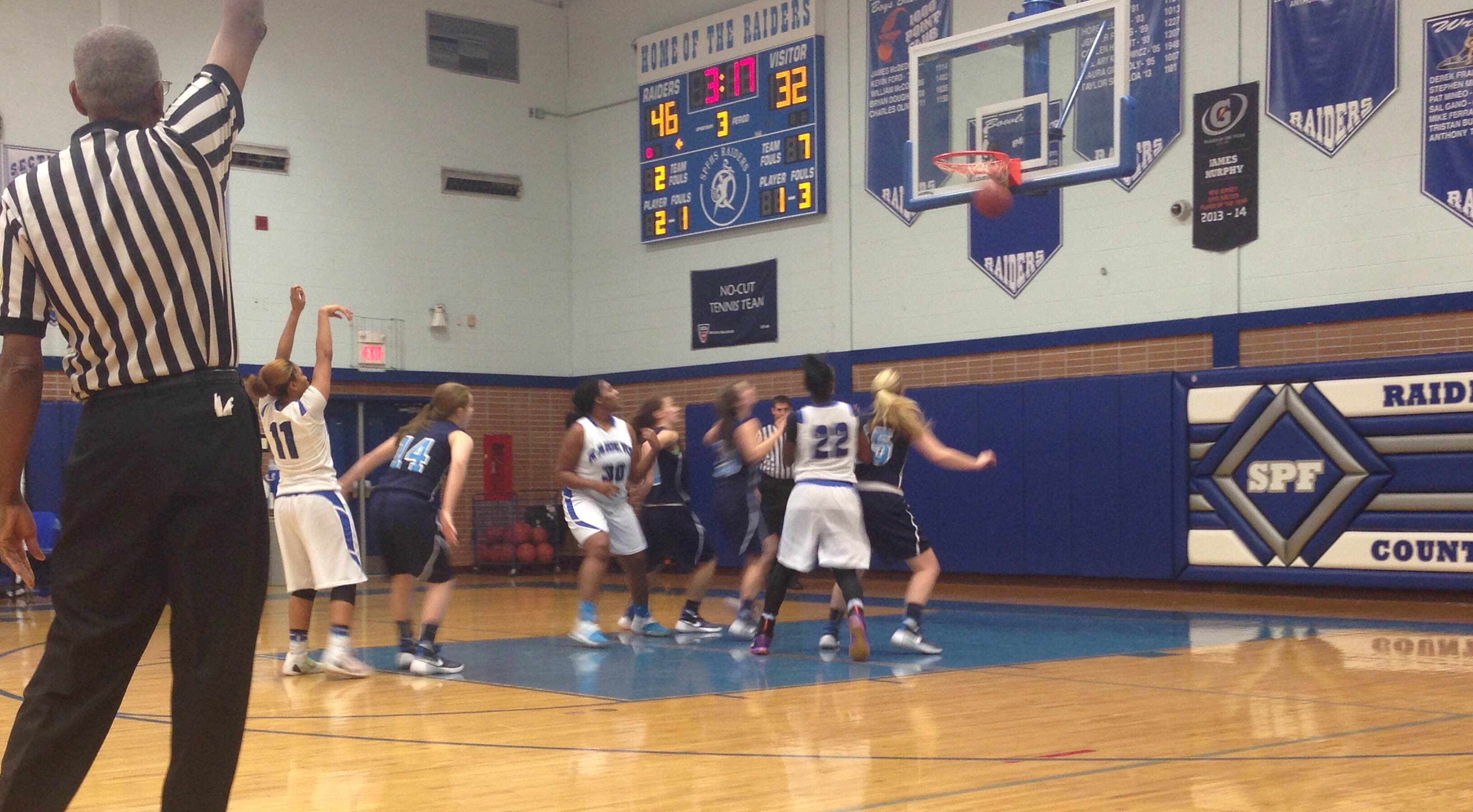 There was a lot of collaborative work on the court, coupled with agility and accuracy. Scotch Plains definitely had the upperhand in blocking Johnson's shots. "We made the other team take shots they don't usually take in practice," McKenna said.

"We're 3-1 right now and I think we're having a very successful start," McKenna added. Indeed they are. On Thursday, Jan. 7, the team will be playing a home game against Linden. There is no doubt that the euphoria from tonight's win will carry over to the next game and beyond.