Going nude: how to pull off this fall's most difficult color
photos by Gabriela MacPherson                                                                         (above: senior Amanda Banasiak)

Nails: Go Dark or Go French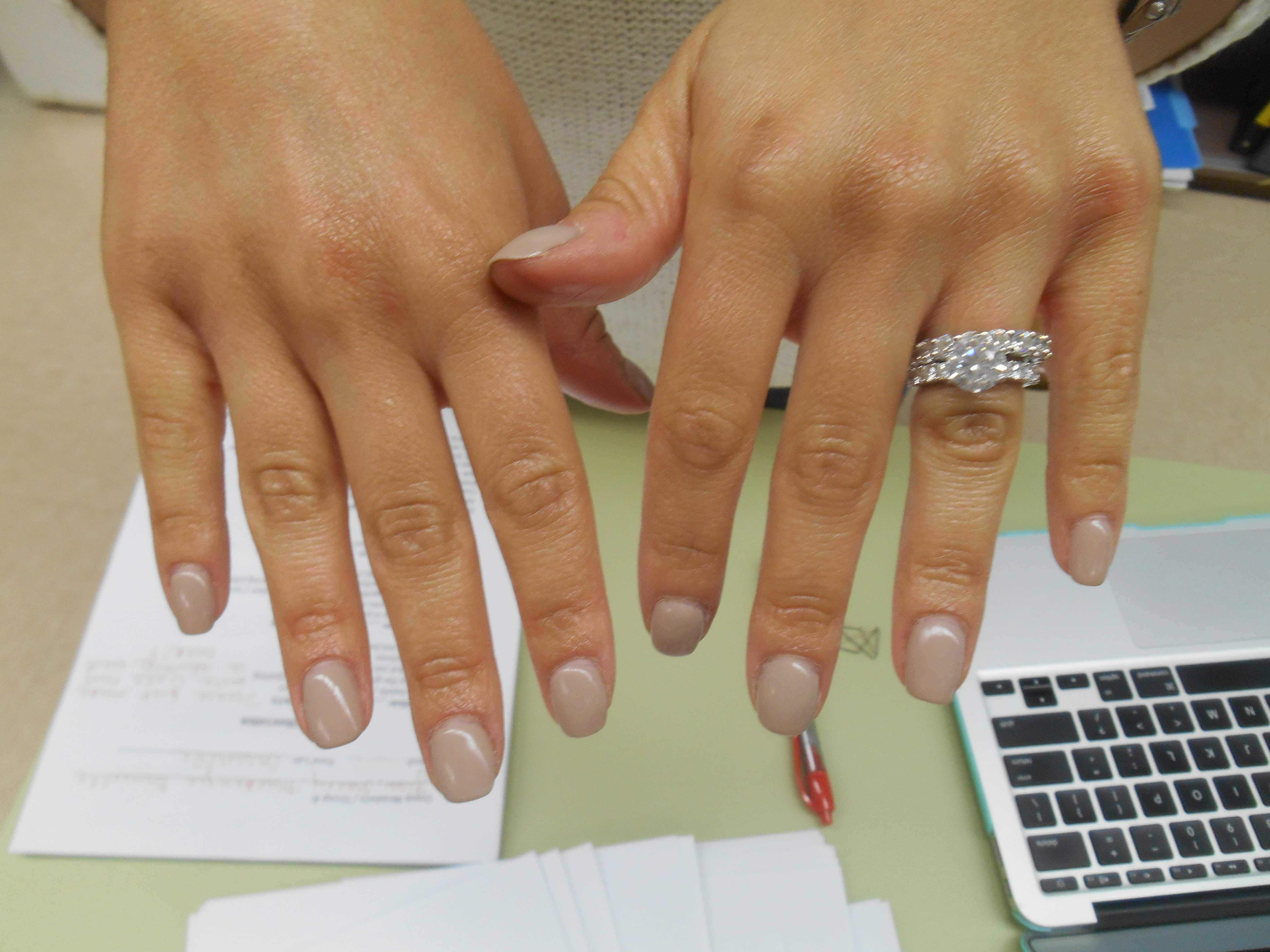 If you go for a lighter nude, make sure you turn it into a French manicure. If you have a nearly-clear peach pink without the signature white stripe, it looks naked, not nude. If you want a single-color nude manicure, be sure to go for a darker nude (i.e. beige, or a nude with a more metallic undertone).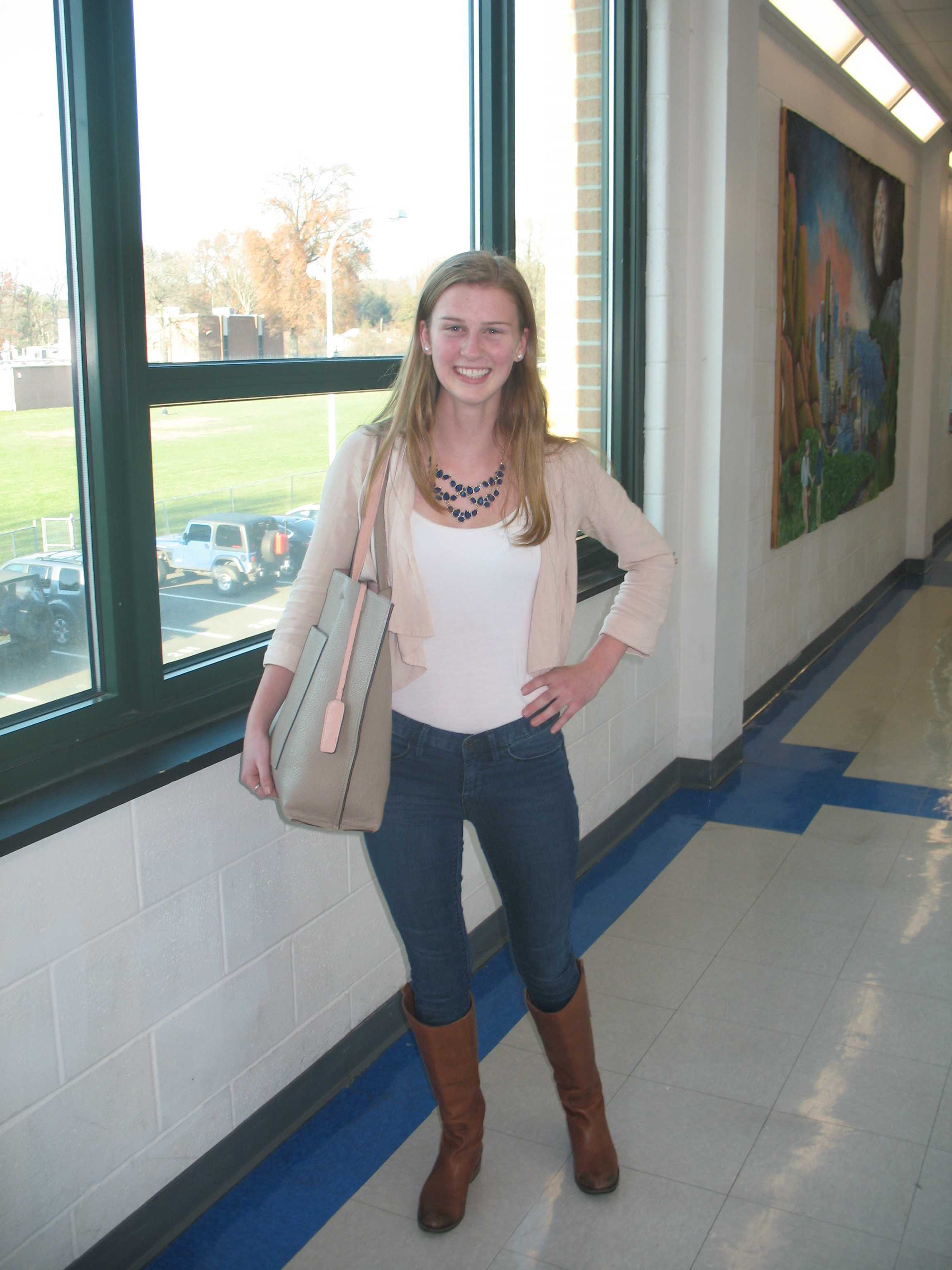 Clothes: Find a Happy Medium

Nudes work the best when they neither exactly match your skin tone nor completely contrast it. Finding the perfect in-between can be difficult, but the results are stunning. Accessories, however, are the exception. Nude shoes, purses, and jewelry of any shade work for almost anyone and almost any outfit. So go nuts!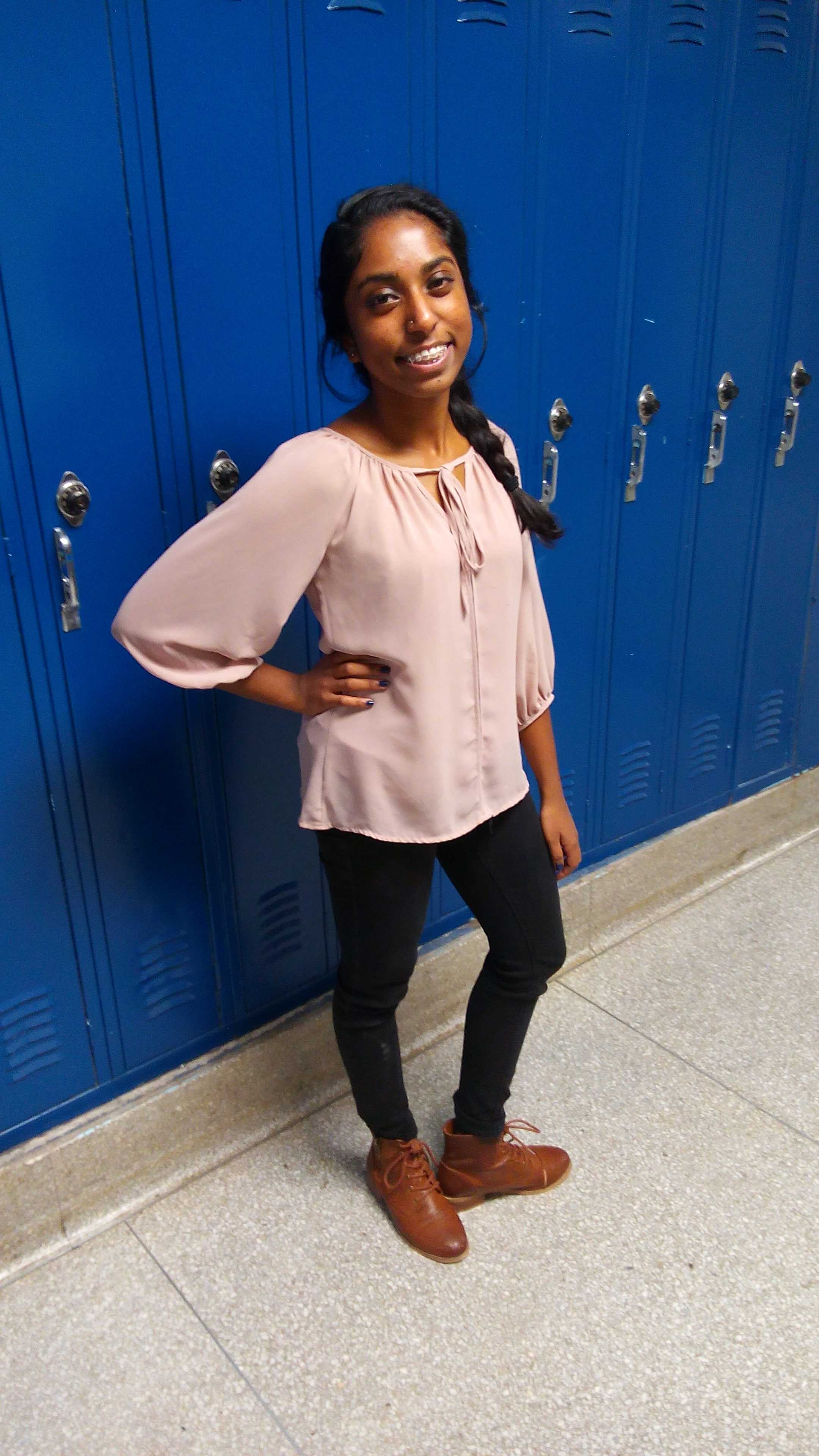 Pairing: What Goes With Nude?

Black goes with everything, and nude is certainly no exception. This is probably the easiest pairing, because you can mix it any number of ways. Nude top and black bottoms works just as well as the opposite. For more adventurous fashionistas, try pairing nude with a pair of khaki pants or shorts. In theory this is nude-overkill, but in practice it is surprisingly chic. Finally, white and nude. This can look very classy when done right, but can easily cross into the tacky-zone. My tip: put the nude on top and the white on the bottom.