Boys and Girls Soccer both beat ALJ 5-0 in UCT Quarterfinals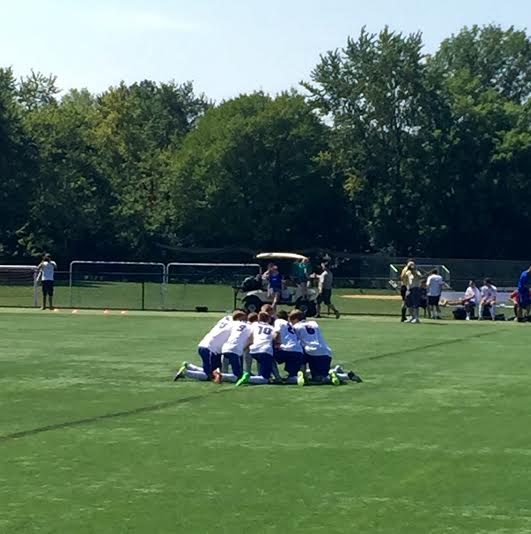 The Scotch Plains-Fanwood High School girls and boys soccer teams both played Arthur L. Johnson on Saturday Oct. 17 in their respective Union County Tournaments and both teams beat the Crusaders 5-0.

The girls soccer got out to the early lead when senior Caroline Babis headed in a ball from a free kick. She has scored all but one of her goals this season on headers.

Sophomore Kerri McNeely added the next two goals for the Raiders. Senior Anne Pierce scored the fourth goal and sophomore Erika Muskus scored the fifth and final goal.

"We are looking forward to, hopefully, winning the county title," said senior co-captain Caroline Babis.

About an hour after the win, the boys soccer game was underway and the Raiders got on the board quickly.

Junior Ryan Peterson received a nice flick from Ari Rosenzweig, juked out the defender, and clinically put the ball past the goalie less than a minute into the game.

"You don't always hope for that," boys coach Tom Breznitsky said, "But I said to them let's see if we could come out in the beginning and do what we did against Westfield [and get a few goals early.]"

Soon after, Peterson was fouled in the box and Rosenzweig converted the penalty kick. Rosensweig later tapped in the ball for the third goal on the day and his 22nd of the season. Senior Alex Guevera scored the fourth at the end of the first half.

The final goal of the day was arguably the best as junior Patrick Ellman curled in a shot from 25 yards out.

The girls team's semifinal is against Oak Knoll on Sunday Oct. 25 at 7 pm. The boys team's semifinal is against Summit on Saturday Oct. 24 at 5 pm.