Bullying awareness and respect promoted throughout October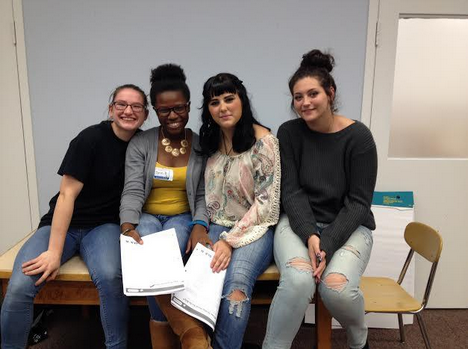 By Jonathan Kriney
This October, two weeks have been reserved for the anti-bullying cause: the Week of Respect, which was from October 6th to October 10th, and Ally Week, which was the week of October 13th to October 17th.
This year celebrated the 4th annual Week of Respect, a week designated as a result of the Anti-Bullying Bill of Rights Act. It is a week dedicated to promoting the prevention of harassment, intimation and bullying.
The high school acknowledged the Week of Respect through daily announcements advocating for students to help prevent bullying  and to support its victims.
"I think bullying is worth raising awareness for because bullying has hurt people both physically and mentally, said sophomore Gabriella Spadaro. "support is a very important thing because it lets victims know that it doesn't matter what their bully thinks."
The school urges students to remember that "no one has to do everything, but everyone has to do something."
Following the Week of Respect was Ally Week, which was dedicated to teaching people how to become better allies to the LGBT (Lesbian, Gay, Bisexual and Transgendered) community.
"An ally of LGBT people pledges to safely intervene when they hear homophobic language, safely intervene when they see someone being bullied or harassed, and be respectful of people's gender identities," said the Gay-Straight Alliance advisor, Mr. Koetzner.
This Ally week, the GSA held an event every school day in order to build a strong support group of allies for the LGBT.
"Allies are important because the more support you have, the easier it is for you to be who you want to be," said junior Nikki Segulin. "If you don't have a stable support system behind you, you're just going to live in fear."
If you missed Ally Week but still are curious about how to be an ally to the LGBT community, the GSA holds monthly meetings. There are also many internet resources such as glsen.org that information to students about becoming a better ally as well as preventing bullying.