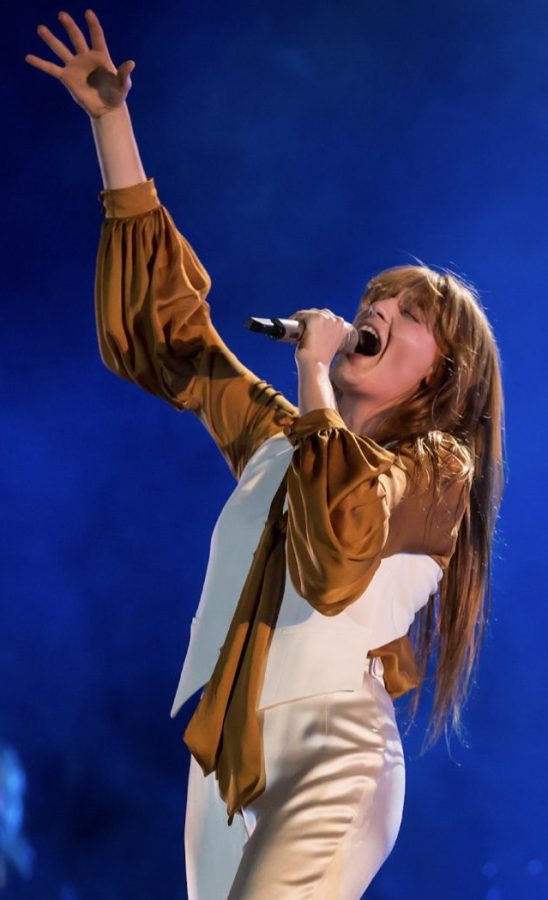 Florence Welch was on her way to New York with an album ready to be released and plenty of shows to perform when she was unexpectedly hit with the start of the pandemic. Having to postpone both her release date and cancel all of her shows, she spent the next year and a half producing her fifth studio album – Dance Fever.
  Florence + the Machine released the album, Dance Fever, on May 13, 2022, leaving fans in awe over the music they had been anticipating for nearly two years. The album includes a mix of songs with a more upbeat feel, such as "My Love," and songs that hold a deeper meaning, such as "King" and "Choreomania."
  On May 15, 2022, two days after the album's release, Welch gave an incredible performance of "My Love" at the 2022 Billboard Music Awards. While beautifully carrying out the vocals of the song, Welch fluttered around, dancing barefoot on the stage that was encompassed by dozens of lights and a mysterious backdrop of the moon.
  The title of the album, Dance Fever, stemmed from what was known as the "dancing plague," where women would dance uncontrollably for no particular reason in Europe between the 14th and 17th centuries. The title of the album also alludes to a song on the album, called "Choreomania," which was another name of this mysterious phenomenon.
  In an interview, Welch explains how after her High as Hope tour in 2019, she was suddenly flooded with inspiration and the "fever of creativity," hence the title of her album.
  The mythical and fairy-like elements that make up Dance Fever are what mostly attracts fans of Welch, as well as her stunning vocals that contribute to the magic of her music. Through her songs, Welch communicates themes of both happiness and loneliness, as well as her own personal struggles with mental health.
  The most notable theme in all of her songs revolves around how dancing is a big part of who Welch is, as it allows her to feel free and at ease with the world around her.
"I think Rolling Stone described it as like, 'Euphoria meets the Renaissance Faire,'" Welch said in an interview on the Tonight Show Starring Jimmy Fallon.
  The things Welch loved throughout her childhood, including powerful figures such as "Anne of Green Gables" and "The Little Mermaid," extraordinarily turned into what is now her own indie rock band – Florence + The Machine. Welch describes how she was able to create her own reality while drawing inspiration from the things that piqued her interest as a child.
  A few of Florence + the Machine's previous albums include Lungs (2009), Ceremonials (2011) and High as Hope (2018), while some of her most popular songs include hits, "Dog Days Are Over", "Shake it Out" and "You've Got the Love."
  Welch currently has tour dates for Dance Fever in the fall of 2022 in both the U.S. and Europe.