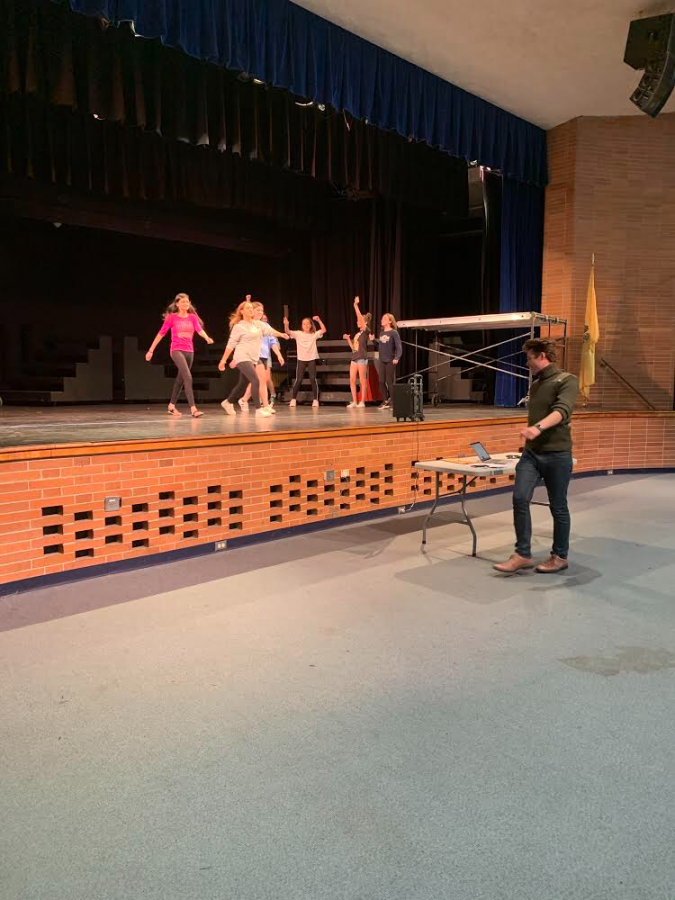 Currently, Scotch Plains-Fanwood High School students are preparing to put on this year's fall play, "A Midsummer Night's Dream". Performances will take place on Nov. 22 and 23. This will be Morgan Knight's second year directing the fall play at SPFHS, and students are looking forward to working with him again.
Auditions for the play took place on Monday, Sep. 16 and callbacks took place on Friday, Sep. 20. The main roles of Hermia, Demetrius, Lysander and Helena will be played by Ally Vlkovic, Alex Halpin, Owen Donahue and Megan Sheehy respectively. 
"The family-like dynamic of a cast is unlike any other, and last year's cast was certainly no different from that," sophomore Robert Dobies said, "[Performing in last year's play] was overall an amazing experience."
This year's play is expected to be different than other years, as a Shakespeare production has yet to be performed at SPF. Knight also plans to put an interesting 60s spin on the show.
"I'm looking forward to a lot with this production," senior Antoinette Chango said, "Partially this is because it's Shakespeare and also because it's my senior year."
Performers are thrilled to be expanding their horizons with a Shakespeare production and working with a new director. 
"I'm most looking forward to having fun and meeting the cast. I am also excited to meet the director and see what he does with the play and how he makes it his own," sophomore Sherin Kachroo said. 
The cast encourages everyone to come out to see the show!