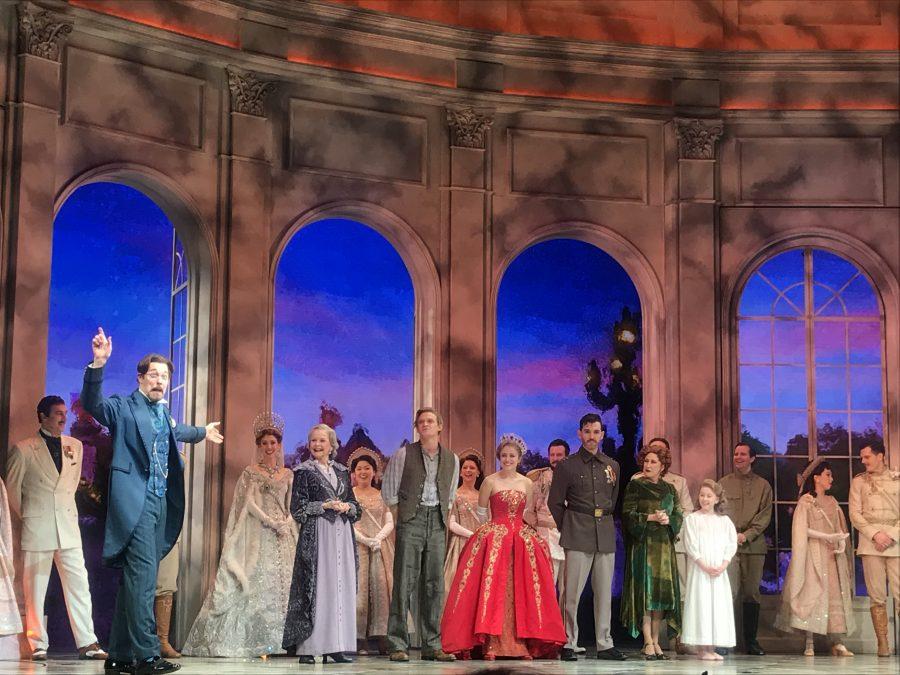 In its final week on Broadway, the musical "Anastasia" continues to warm the hearts of audiences from across the nation with a new addition: Australian pop icon Cody Simpson.  

Set in 1900s Russia, "Anastasia" is the story of the Romanov princess (named Anastasia) who has the life she knows completely taken from her when her family is executed by the Bolsheviks. Left orphaned and suffering from amnesia, Anastasia (now called Anya) befriends conmen Vlad Popov and Dmitry, who help her find her rediscover her identity.

Simpson is no stranger to the public eye and is best known for early work on Disney Channel shows "So Random!" and "Next Big Thing". With his prior television experience in tow this is Simpson's Broadway debut; hitting the Broadway stage was always a goal for Simpson.

"I've had an interest in the theater for quite a long time now," Simpson told backstage.com. "Ever since I was young, I've been interested in acting in all forms."

Succeeding actors Derek Klena and Zach Adkins in the role of Dmitry, Simpson had big shoes to fill. However, his bright tone that fans usually hear from his music was subdued for this role and replaced with a darker, more refined one. Simpson brings grit and depth to the character of Dmitry. He crafted the character in such a way that made Dmitry mysterious and created a more dramatic transition to Dmitry's changed in demeanor in the latter half of the show.

Another interesting aspect of Simpson's performance was his relationship with lead actress Christy Altomare who plays Anastasia or Anya. The pair creates a beautiful world of hope and wonder that is enough to make any audience enamored of it. Though it is clear that Dmitry is a love interest, Simpson played a very unlikable and rude Dmitry in the beginning that Altomare's character is none too fond of. As the show continues Simpson begins to soften his character and makes the audience sympathize with him and his feelings for Anya.

After a near two year run on Broadway, "Anastasia" has surely made its mark on audiences and Cody Simpson was a great addition to the closing cast. Anastasia ended its Broadway run at the Broadhurst Theatre on Mar. 31, 2019.